Case Studies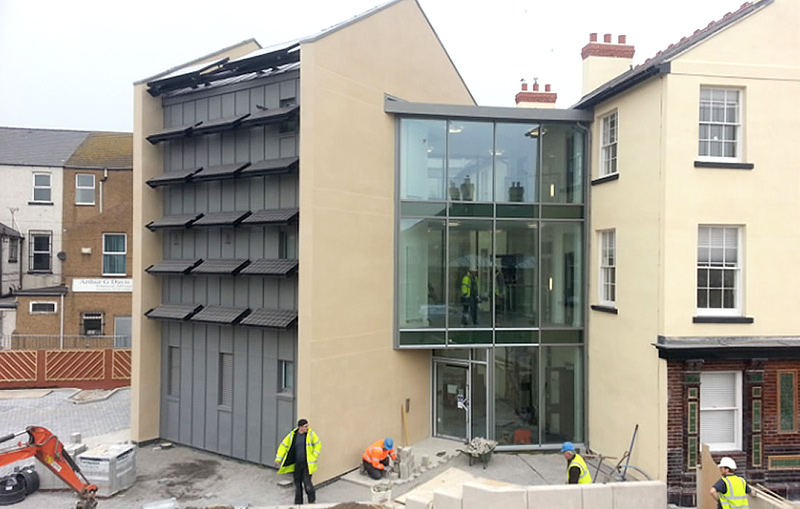 Case Study - Bee and Station, Rhyl
RHYL COUNCIL's redevelopment and extension of Bee and Station required an ASHP to qualify for BREEAM Excellence but due to the position of the property next to a public area and railway station, a traditional ASHP was not an option. Therefore we offered our MasterTherm EasyMaster Indoor to allow the installation to be discreetly installed while also achieving BREEAM Excellence.
The MasterTherm EasyMaster Indoor Split offers represents a brand new concept of heat pump for indoor installation. Both the evaporator and fan unit are mounted inside, with ducted vents to draw air through the unit.
The evaporator can be mounted up to 15 meters from the main unit and the two parts can be installed in two separate premises. The EasyMaster Indoor Split is the ideal solution for those situations where outdoor mounted units are simply not possible.