HEAT STORAGE BATTERIES
Here at Thermal Earth we're a distributor for Sunamp in Wales. These innovative batteries are intelligently designed, making heat energy storage clean, efficient and cost effective.
Sunamp batteries work with everything from solar to heat pumps, delivering cascades of hot water and ambient space heating with outstanding performance and proven savings of 75% on utility bills.
Accessible pricing and unlimited scalability gives these batteries potential for any project across domestic, commerical or industrial sectors.
Here at Thermal Earth we have one of only 2 PCM43 (phase change 43) batteries currently available in the world. If you'd like first access to see how this technology works and advice on installation, get in touch with us below to find out more.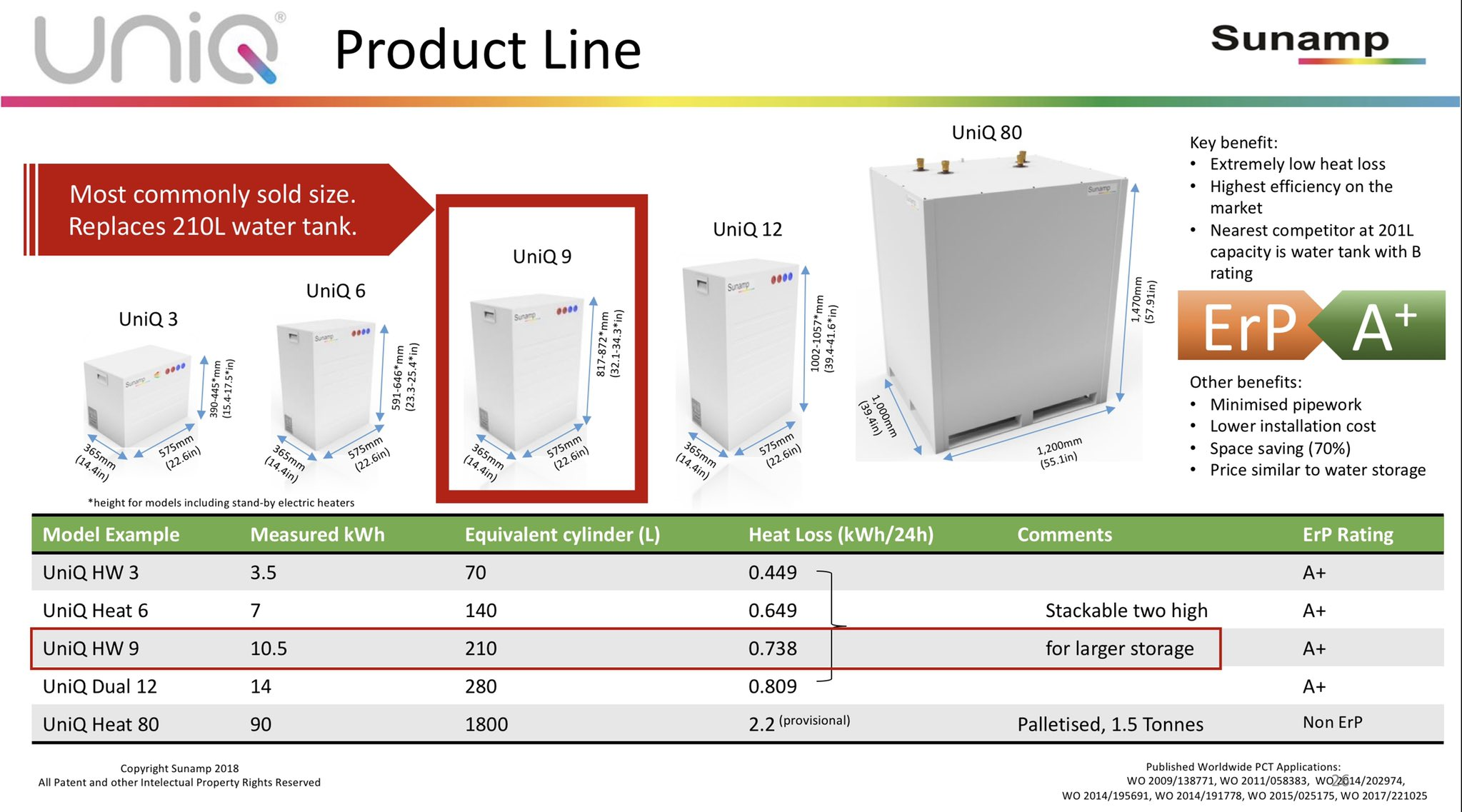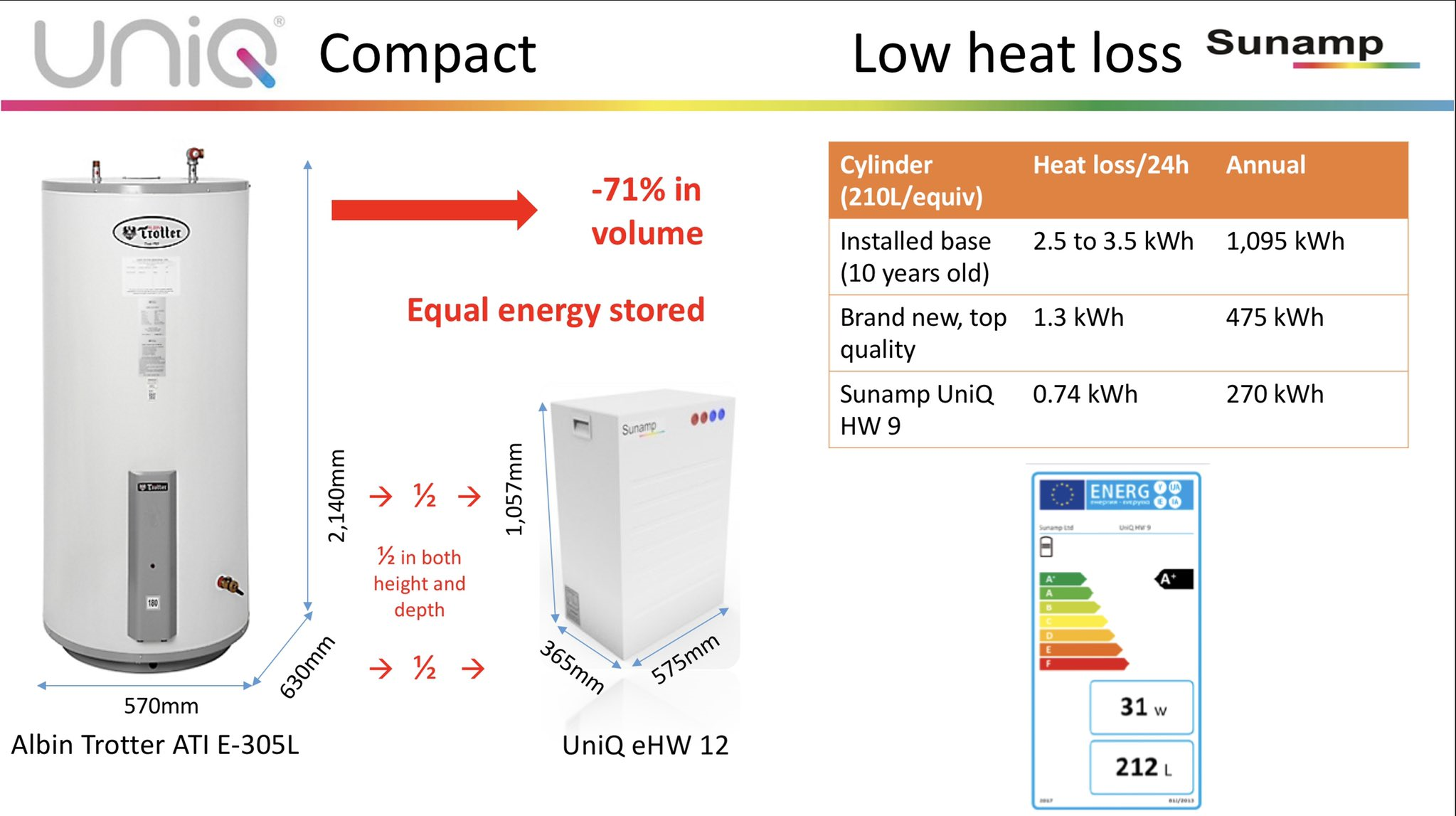 ---
CHARGE UP FROM ANY ENERGY SOURCE
Sunamp batteries work with any energy source, from solar thermal to ground and air source heat pumps. They can be installed in almost any home or business and scaled up to match the energy output from the source.
Each battery lasts over 40,000 charge cycles- the equivalent to 50 years of use.
---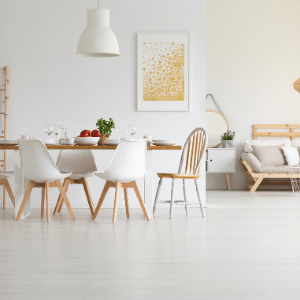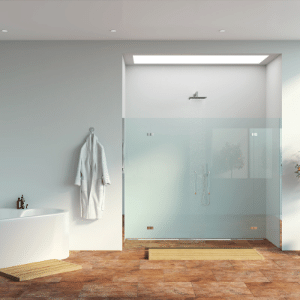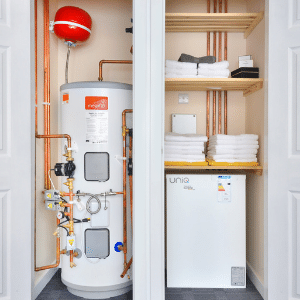 DOMESTIC APPLICATIONS
Designed with homeowners in mind, Sunamp batteries are safe, energy efficient and sustainable - all without ever compromising on comfort. As the most compact thermal storage technology on the market today the batteries can fit in small, underutilized spaces like kitchen cupboards, understairs storage and airing cupboards, without the need for a seperate hot water tank.
Households can reduce their utilities bill by charging their battery with cheaper off-peak energy, once charged it can be used to deliver hot water and heating during peak energy times to offset costs.
If connected to Solar PV as much as 75% of annual hot water can be provided free of charge. The 'self-consumption' of PV energy within the home can be raised from 30% (with PV only) to over 70% (with SunampPV products).
Each battery has a 10 year warranty, making them excellent investments for upgrading and adding value to any home.
---

Commercial & Industrial Applications
Empowering businesses to become more sustainable, Sunamps Heat and Cool batteries turn heat energy into an asset which can be easily moved and transferred to where it's needed, helping to make everything from manufacturing processes to office heating more efficient. Large scale static and transferrable energy is available from 60kWh on a pallet to multiple MWh in a shipping container.
Sunamp is tackling longstanding commercial and industrial challenges with clean, efficient energy and innovative technology.
Interested in using a Sunamp battery for your business? Click below to contact us for advice and prices.
---
sunamp installation Training
We offer manufacturer accredited training courses so that you can learn to install Sunamp heat batteries for your customers. If you are interested in attending one of these free courses, submit your details on the form below and we'll get in touch with upcoming course dates.