Charities
At Thermal Earth our mission to create a carbon-neutral future goes beyond the supply of renewable energy systems. We want to do our bit to support community and charity initiatives which bring people together with a shared goal of protecting and preserving the planet for future generations to come. Below you can find out more about our contributions.
Stump Up For Trees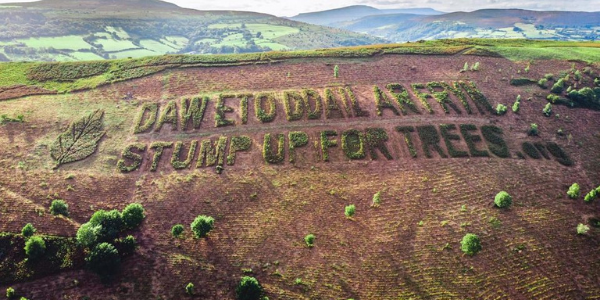 Stump Up For Trees aims to plant one million trees in the Brecon Beacons to create woodlands, enhance biodiversity and provide natural flood management. As a community project, Stump Up For Trees works with farmers and local landowners to repurpose land which is unsuitable for other uses.
Stump Up For Trees hopes to inspire other communities to create similar projects and grow the number of forests and woodlands around Wales and the rest of the UK. As part of the campaign the charity visits schools to provide education on the environment and involves children with planting activities to develop their interest in taking care of their local landscape.
At Thermal Earth we support Stump Up For Trees by planting one tree on behalf of each customers who purchases a heat pump.

Find out more about Stump up for Trees