We strive for excellence in performance, quality and efficiency
Thermal Earth have been MCS registered since 2009 and have the experience of installing over 3,000 heat pump systems. Allow us to share our extensive knowledge and experience with you, by joining our MCS Umbrella scheme. We know MCS and heat pump systems in general can be tricky, so we are here to assist you.
About The Thermal Earth MCS Umbrella Scheme
Thermal Earth's Umbrella Scheme has been designed for installers to be able to offer MCS accredited installations without the complications of completing all the admin that goes with it! Making installing heat pumps as easy and straightforward as possible.
As part of the scheme Thermal Earth will manage the key elements of a ground source or air source heat pump installation and take full responsibility for the sizing, specification, appropriate quotation, commissioning and MCS registration of domestic installations to ensure MCS standards are met, allowing you to just focus on the installation.
This scheme is ideal for installers that are not yet MCS registered, those working towards their accreditation, or those just looking to reduce their project workloads.
We know that you want to be able to deliver high quality installation to your customers and we can provide the support, knowledge and expertise for you. The Thermal Earth team have over 15 years of experience in installing ground and air source heat pumps across the UK, enabling us to provide you with all the practical advice and support you need.
WHY JOIN THE THERMAL EARTH MCS UMBRELLA SCHEME?
Under the umbrella of Thermal Earth, you will receive expert advice and technical assistance with your air source and ground source heat pump installations allowing you to expand your repertoire and offer your clients the government funding such as the Boiler Upgrade Scheme (BUS).
THE BENEFITS OF JOINING THE UMBRELLA SCHEME:
Save time and money - by using our MCS Umbrella Scheme you can focus on high-quality heat pump installations for your customer without the hassle of your own MCS certification.

Help you gain experience in installing heat pumps and access to manufacturer training.

Peace of mind that the heat pump and the underfloor heating and/or radiator system will be designed to MCS standards and will work well.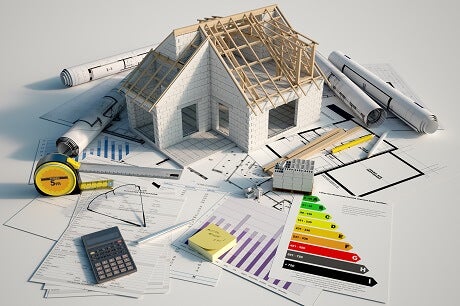 The Thermal Earth Umbrella Scheme is perfect for:
Heating and plumbing engineers that are looking to enter the renewable energy sector.

Heating and plumbing engineers that have completed their Domestic Heat Pump qualification and wish to utilise their skills.

Non-MCS installers wishing to offer Government funding to their customers.

Installers who are MCS approved for Air Source or Ground Source only but wish to diversify their offering.

Installers who would like extra support with their heat pump installations, without all the paperwork.

Engineers interested in joining the MasterTherm Master and ACOND Ace program.
Key Services:
We handle all the design work and MCS accreditation paperwork, so you don't have to!

Full schematics and unlimited telephone support to enable you to complete the installation.

Fixed, package price for design, supply and commissioning of a heat pump system.

Handover pack with the necessary certificates for your customer to claim Government grants.
What does the Thermal Earth's MCS Umbrella Scheme cover?
Leave the worry of compliance to us! As we take care of the compliance, design and paperwork for you. Removing the initial headache of specific design elements, heat loads and schematics!
A package price for design, supply, commissioning and MCS certification.

Heat loss calculations in accordance with MIS-3005.

End user performance estimate.

Radiator / UFH schedule

BUS Application and redemption (if applicable)

Ground Loop sizing (if applicable)

Full technical support

Free Heat pump Manufactures training

Inspection and commissioning by a regional, in house engineer

Full end user handover pack including MCS certificate, Building Regulations certificate, insurance-backed guarantee, user manual and technical documentation.

Minimum of 7 years manufactures warranty

Full design liability and professional indemnity
What you need to join our MCS Umbrella Scheme
You must have completed the manufacturers training courses for the products to be installed,

Have all relevant Insurances such as Public Liability in place,

Have all relevant Qualifications pertinent to the technology being installed,

Sign and abide by our Code of Conduct,

Follow up all customer enquiries in a timely manner,

Be fully up to date with approvals, permissions and grants,

Provide an aftersales, maintenance and warranty service,

Have a competitive pricing structure,

Report all complaints or customer concerns to Thermal Earth immediately,

Allow visits by a technical member of Thermal Earth at our request.
How the Umbrella Scheme works
Thermal Earth's MCS Umbrella scheme is here to make installing heat pumps easy. As we know no two projects are the same, we can provide you with all the help and support you need. Here is an overview on how we can work with you.
Step 1 - Estimates & quoting
Firstly, Thermal Earth will provide you with an initial estimate to gauge your client's interest. This is based on the information provided by the customer such as an EPC and any drawings/ floor plans of the property.
Once the customer has indicated that they are interested, we will arrange to visit the site with yourself to assess the suitability of the property, system positioning and integration, along with taking any further measurements that are required. Following this a more in-depth quotation will be compiled along with a:
Room-by-room heat loss

Heat emitter schedule
Thermal Earth will then confirm the equipment requirements and prices to you or your client.
Please Note: The quote will clearly state that the contract is between Thermal Earth and the Customer with the installer providing the installation on behalf of Thermal Earth.
Step 2 - Ordering
Once you and your customer are happy and you wish to proceed with placing an order, there will be some documentation to complete such as sub-contractor and end user agreements. These are important for MCS compliance.
Once these have been signed and returned to us, the project will then passed to our projects team who will be your point of contact through the installation.
On signed order confirmation, Thermal Earth will invoice the customer for the deposit, marshal the necessary equipment and liaise with the installer on delivery requirements. Delivery stage invoicing will be issued by Thermal Earth prior to delivery in line with our standard terms and conditions.
Step 3 – Pre-Installation Site Meeting & Installing
Our project's team will arrange to meet with you on site, where our engineer will review all technical requirements for the project. We will also confirm equipment locations and review technical schematics, to ensure that the installed system will be fully complaint with MCS.
Upon installation, Thermal Earth's guidelines need to be followed. A full installers manual will be issued to you on joining the scheme.
Following your first three installations, we will come out to check your workmanship and make sure that you are complying to our guidelines.
Step 4 - Commissioning
When you have completed the installation and informed us of it's completion, we will arrange a convenient time for installation inspection and sign off by a Thermal Earth engineer. In doing so, you will be confirming that the installation is to current building regulations, best practice and is tested and ready for operation. Following inspection, if all is satisfactory we will sign off the system, complete final commissioning and submit the final invoice to the customer. Following final payment we will handover all documentation and certification to the customer and register the installation with MCS. This certificate can then be used to gain access to any available grants.
Please note: We can only sign off installations that are in full compliance with our obligations under the MCS scheme, so failure to meet basic requirements may result in substantial re-working and extra chargeable site visits from ourselves. Compliance/Commissioning site visits are chargeable at £400 per visit. To avoid compliance issues, please read our list of general guidelines for installers to follow.