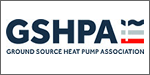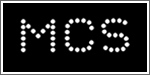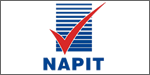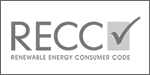 What is a Ground Source Heat Pump?
A GSHP is an energy efficient, renewable energy solution that is particularly suited to properties on larger plots. They are units which are installed inside a property or in an external plant room and they circulate heat from the ground and raise its temperature before distributing the heat to provide hot water and space heating via radiators, underfloor heating or fan coil units. They are powered by electricity and are a clean and combustion free technology which doesn't use fossil fuels helping to reduce your carbon footprint and even lower your energy bills.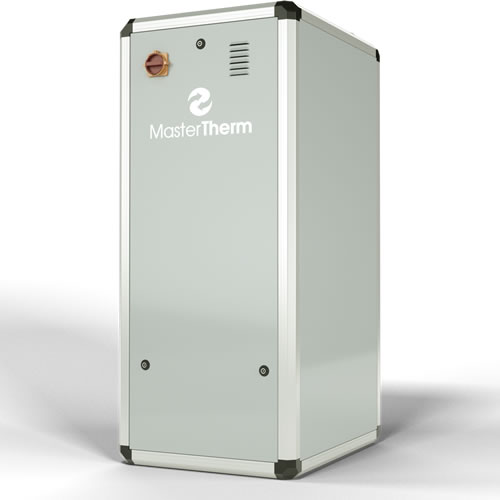 Incredibly efficient, a GSHP transfers around four times more energy into the property as heat than it uses to extract it from the ground

MCS approved for the Boiler Upgrade Scheme (BUS)

Well-suited to properties on larger plots

Ground loop or bore hole installation options

Virtually silent operation
How do Ground source heat pumps work?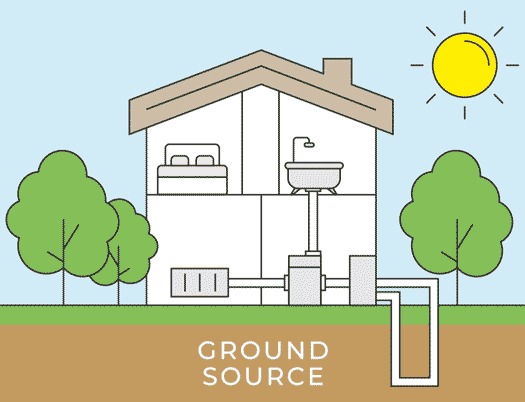 Where typical central heating systems burn fossil fuels in order to generate heat, ground source heat pumps use electricity to harvest heat from the ground, by using a network or pipes which can either be laid horizontally in ground loops or vertically in boreholes buried in the ground.
A water and glycol mixture is then circulated through the collectors absorbing heat energy from the ground, so that when it reaches the heat pump a compressor raises the temperature to a usable level, before passing it through a heat exchanger from which it's distributed to your hot water tank and radiators or underfloor heating for hot water and heating.
Many people find the idea of the pipes in the ground collecting thermal energy an unusual concept. An easy way to think about it is if you have a chilled plastic bottle of water and put it into a room of normal temperature, it will eventually absorb the heat energy of the room changing it from chilled to room temperature. The same thing is happening underground with the ground collectors - water is being circulated through the pipes and absorbing the thermal energy from the earth around them.
Green Heating - Clean and combustion free

Excellent energy efficiency - of up to 400%, reducing your energy usage and bills

Multi-functional – can provide both heating and cooling which saves time, money and space compared to installing two separate systems

Long lifespan - of around 25-30 years for the heat pump and 100+ years for the ground collectors

Intelligent zone controls - plus the ability to simultaneously heat one room whilst cooling another (ideal for different temperature preferences or for commercial manufacturing processes)

Quiet technology – virtually silence when in operation

Qualifies for the Boiler Upgrade Scheme – saving you £6,000 of the up front cost
Ground loops or boreholes: which should you choose?
There are two ways to harvest the heat energy from the ground with a GSHP: through ground loops or via a borehole. But which should you choose?

Ground loops
Ground loops are the most popular choice when installing a GSHP.
Collector pipes are buried at a 1 meter depth within the ground, drawing the warmth from the ground, through to the heat pump. Any energy that is extracted is continually replenished by the sun.
To install ground loops, you need plenty of available land – at least three times the total floor area of the property, ground and upper floors combined.
Pros of GSHP ground loops
Can be cheaper to install than boreholes

If landscaping works will be happening anyway, it's no extra upheaval

No specialist contractors required

The ground loop trench can be dug at the same time as laying the foundations for a new build by the groundworker.
Cons of GSHP ground loops
A significant area of land is required, which can rule a GSHP out.

Landscaping is required.

Can be very disruptive.

You can't develop the area once the ground loops are installed.

Not as effective for cooling systems.
Boreholes
If you haven't got the space to install ground loops but are set on a GSHP, you might consider a borehole system.
A borehole is a vertical hole that is typically drilled between 50-150 metres deep. The ground collector, that extracts the heat energy, is dropped into this hole before being filled with a grout for added thermal conductivity.
To install a borehole, you will need a specialist contractor and the number of boreholes required depends on the project.
Pros of GSHP boreholes
Less space required compared to ground loops.

Boreholes have expected lifecycle of 100 years.

Can be higher performing due to higher constant temperatures all year round.

Less space needed for installation.

Can connect multiple properties to an array.
Cons of GSHP boreholes
---
No additional payback. The Boiler Upgrade Scheme payment remains the same, whether you have installed a borehole or ground loops. This means the overall cost to install a GSHP with a borehole is higher

Specialist contractor is required.
GSHP PLANT ROOMS
The GSHP unit is installed inside, meaning that space is required for a plant room to house the system. This is definitely something to factor in early on as it takes more space than an airing cupboard housing a boiler, which many people are used to.
As a rough guide, a typical GSHP plant room would be around 2.1 x 1m and would contain the heat pump, cylinder, pipework and the controller.
Is a Ground source heat pump right for your home?
Now that you know more about GSHPs and how they are installed, there are a few other things to think about before deciding on which is best suited to you and your property.
A ground source heat pump is right for you if: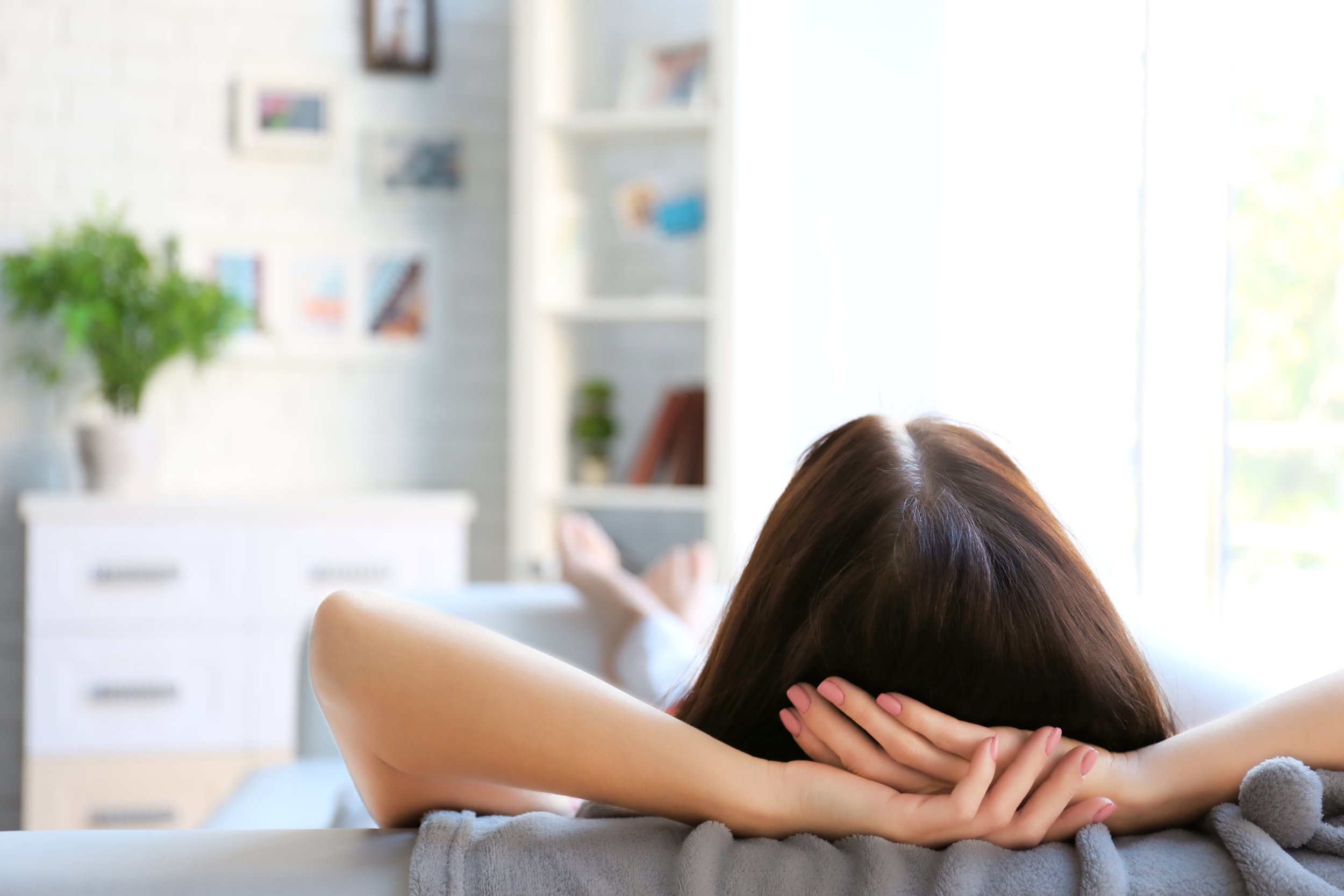 You are looking for a low-carbon, eco-friendly and sustainable way to heat your home

The property is well insulated – this is important for efficiency and keeping running costs low
You may also want to consider the following when installing a ground source heat pump:
The SCOP rating of the System- this stands for (Seasonal coefficient of performance) and the higher this number is the more efficient the heat pump. The more efficient your heat pump, the more you'll save on your energy bill
MCS approved product and installer - make sure the heat pump is an MCS approved product and that your installer is MCS approved. This will give you protection if anything goes wrong with your installation and also ensures you're able to claim financial initiatives such as BUS
System design - make sure your installer carries out heat loss reports and heat load reports. Design is fundamental as an undersized system means your heating may not reach your desired temperatures and will be working harder, reducing efficiency, whilst an oversized system is unnecessary and will cost more both for the actual heat pump and for monthly energy bills than a correctly sized system.
Aftercare - Does your installer and the heat pump manufacturer offer aftercare and technical support? Heat pumps do operate differently to gas boilers and it's always helpful to know someone is just a phone call away if you have a question or you're unsure if your system is working correctly.
At Thermal Earth, we are MCS accredited, along with all our products. Our inhouse design team, will also work with you every step of the way to design the most efficient system for your property. As our systems are also enabled with remote diagnostics, we are able to see how your system is performing and often correct any faults without ever needing to carry out a call out (saving you having to wait at home for an Engineer).
How much does a Ground source heat pump cost?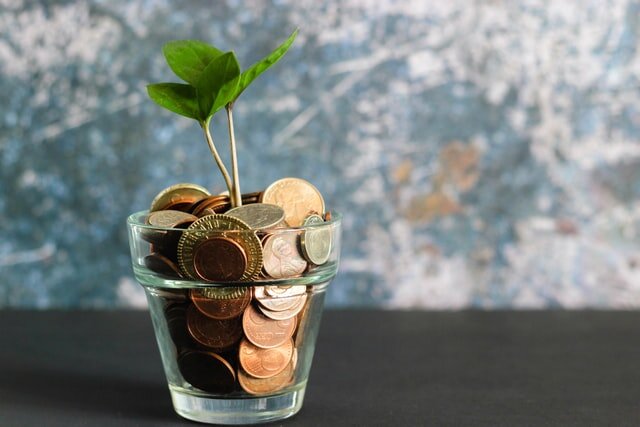 When considering a GSHP, cost is always going to be a key consideration. However, there is no set cost when it comes to installing a heat pump as the cost is directly reflected in the size of your property and whether ground loops or boreholes are used to extract the heat from the ground.
As a rough idea, you can expect the GSHP and its components and installation to cost in the region of £25,000 to £30,000. However, a well-designed GSHP will be as much as 4x more efficient than a gas boiler, deliver low running costs all whilst being kinder to the environment at the same time!
It's also possible to reduce the initial cost of installing a ground source heating system by applying for government incentives like the Boiler Upgrade Scheme, which offers an upfront voucher of £6000 for eligible properties
What are the running costs of GSHP?
Ground source heat pumps are incredibly efficient and a correctly designed system will deliver low running costs over its entire lifetime. To give you an idea of their efficiency a new gas boiler has an efficiency of around 90% whereas a GSHP has an efficiency of around 400%.
This means the energy you're using goes further, so you need less of it, which in turn reduces your monthly energy bills. The table below shows how the running costs of ground source heat pumps compare to common fossil fuel alternatives.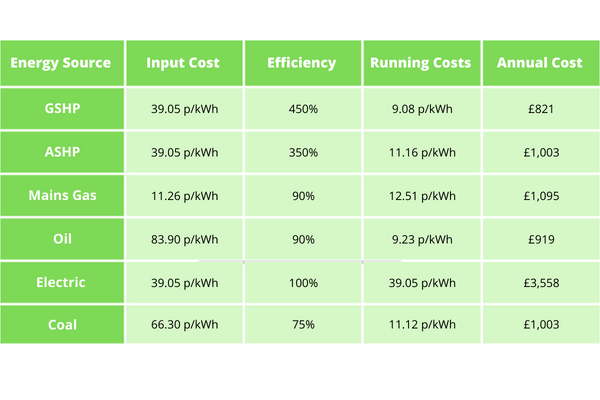 *Please use this table as a guide as energy prices can vary. Correct of July 2023. **Annual running cost prices are based on an average 4 bed detached house with a energy consumption of 25,000 kWh per year.
---
Does a GSHP require any general maintenance
GSHPs can last up to 25 years. To ensure you get the best out of yours, and ensure continued high efficiency, it should be serviced annually.
During annual maintenance checks, you can expect these main components of the GSHP to be checked:
The controls equipment

All visible pipework

Hydraulic safety devices and pressure vessels

The refrigeration circuit and compressor operation

Tightness of all screws and panelling

Electrical connections

The water circulation pumps operation

The anti-freeze and water mixture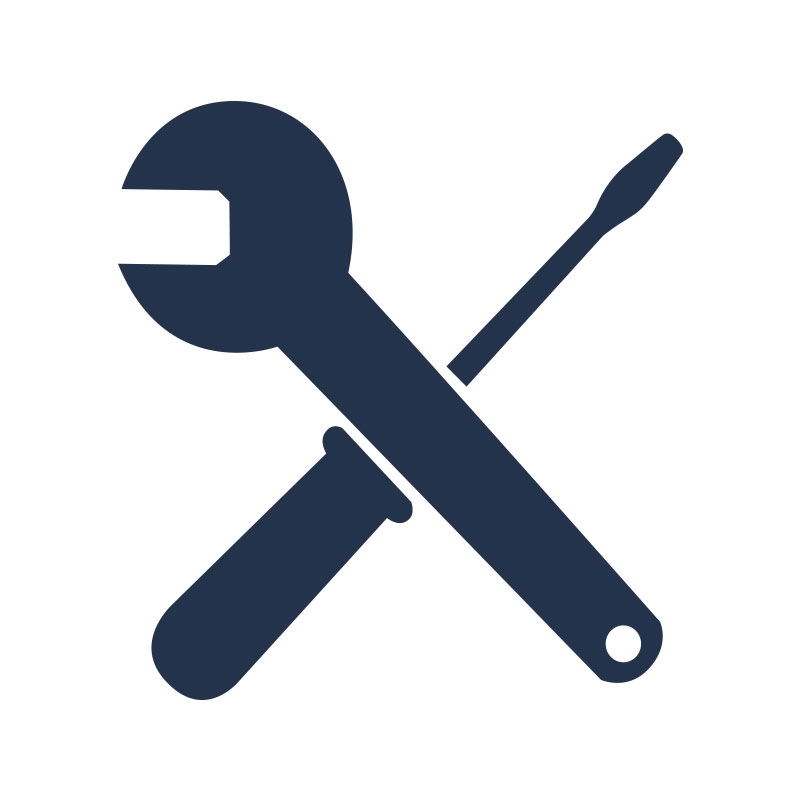 You can also expect to have the GSHP ground collectors filled and flushed around every 8 years.
Ground source heat pump funding
By choosing to install a ground source heat pump, you are helping the Government in their 10-point plan for a green revolution. Part of this plan is to make the move away from fossil fuels to low carbon heating, installing 600,000 heat pumps every year by 2028.
To encourage the uptake of heat pumps and help reduce the costs, the Government offers financial incentives.

The Boiler Upgrade Scheme
The government recognises that ground source heat pumps play an important role in reducing carbon emissions from the UK's homes. Therefore, ground source heat pump grants have been included in the Boiler Upgrade Scheme.
The Boiler Upgrade Scheme offers an upfront voucher of £6000 towards the installation of a ground source heat pump, helping to reduce the overall cost.
As the name suggests, the scheme is aimed at existing properties, encouraging the switch from fossil fuel boilers to low carbon heat pumps.
Learn more on how you can save
Our Ground source heat pump range
---
Here at Thermal Earth we make sure to use high quality, proven components for all our systems and installations. That is why we are the exclusive UK distributor of MasterTherm ground source heat pumps.

MasterTherm ground source heat pumps
For over 25 years MasterTherm have been pioneering heat pump technology to deliver high quality systems which use inverter technology to increase unit lifespan and efficiency. Suitable for projects of all sizes from residential to industrial, MasterTherm heat pumps offer unique features such as:
Remote technical monitoring

Compact units available from 1kW up to 45kW and can be cascade much higher

MCS approved for accessing government grants

7-year warranty when commissioned by a Thermal Earth engineer

Zone control for up to 6 heating circuits

Simultaneous heating and cooling

Compatibility with variable tariffs and load shifting
Frequently Asked Questions;
How much space is needed for a ground source heat pump?
Do I need planning permission for a ground source heat pump?
The installation of a GSHP on a domestic property does not normally require planning permission. This is because it falls under the scope of work you can undertake without an application, known as permitted development. However, there are some exceptions to this. If the ground source heat pump will cover more than 0.5 hectares of land, then you will need to seek planning permission. In addition to this, if you live in a listed building, then you will need to contact your local council.
How long does it take to install a ground source heat pump?
It takes around 2-4 weeks depending on the size of the property and what the existing heating system is. Newbuilds are quite straightforward as each part of the install can happen as the building starts to take shape e.g., the groundworks team will often be the very first on site to dig the trenches or drill boreholes and then plumbing and electrical engineers will be on site once the rooms have been created so that the heat pump, water tank and radiators or underfloor heating can be installed.
Do ground source heat pumps make noise?
No, they are virtually silent. Unlike air source heat pumps, that use a fan to extract heat from the air, ground source heat pumps harvest heat through pipework buried in the ground.
What are the disadvantages of ground source heat pumps?
• We'll be frank with you, the biggest disadvantage to installing a ground source heat pump is the cost. They are are not yet mass produced on the same scale as gas boilers, making them more specialist. However this won't always be the case. • Land disturbance is the second and only other disadvantage. In some cases your lawn or patio might need to come up or if you're laying trenches in a field you might need to leave some time for the grass to grow back. Many customers turn this into a positive and use this as an opportunity to landscape their garden in a different way.
HOW DEEP IS THE GROUND WORK FOR A GROUND SOURCE HEAT PUMP
Ground source heat pumps draw heat energy from the ground through a series of pipes called ground loops. Dependent on how much land is available and the type of ground you have, can affect whether these ground loops are laid horizontally or vertically. For vertical ground loops you'll require one or more boreholes and on average these will be 100 metres deep. If you require horizontal ground loops this means you'll need trenches which are around 1-2 metres deep. Find out more about the ground works and how much space is required in our dedicated article about this topic.
WHY ARE GSHP SYSTEMS KNOWN AS 'INVISIBLE HEATING SYSTEMS'
Ground source systems are fully automated. They come with low maintenance, low running costs, low noise and are out of sight, they are often referred to as 'invisible heating systems'. One key advantage of ground source systems is that they are favoured by planning officers: with nothing to hear, nothing to see, and nothing to smell there is nothing to object to.
WHAT IS THE COST OF INSTALLING A GROUND SOURCE HEAT PUMP?
The initial purchase cost of a ground source heat pump system is more than a conventional oil or gas fired boiler. The initial capital expense is offset by lower running costs, lower maintenance and low servicing requirement. There is also the security of knowledge that the majority of your heating and cooling energy comes from the ground and will not increase in price. Be careful to avoid judging an installation on price alone. It is very important to ensure you have a well designed system if your aim is to save money over the life of the installation.
HOW BIG ARE THE APPLIANCES?
A heat pump for a small building is about the size of a large fridge. More powerful heat pumps for commercial buildings do not increase in size or price as much as they do in power output.