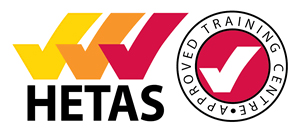 HETAS-APPROVED TRAINING ACADEMY FOR RENEWABLE TECHNOLOGY PROFESSIONALS...
With Government support increasing and the forthcoming changes to the MCS Installer Standards, the focus on training has never been greater. Whether it is an introduction into renewable technologies through our Level 3 Environmental Technologies course or a focused technical Level 3 Heat Pumps course, the Thermal Earth Training Academy training courses are tailored to provide you with the expert tuition required to excel in your chosen field.Since the inception of the Thermal Earth Training Academy in early 2011, we have not only had to expand our range of training courses but also increase the size of our Training Academy to meet demand. The Thermal Earth Training Academy currently offers HETAS training, Quality Credit Framework (QCF) Mapped Heat Pump and Solar Thermal courses as well as a range of manufacturer accredited courses.
In addition to this, we also provide a huge range of continuing support options so you know you're always in good hands.
Thermal Earth recognises the vital role that installers play in moving the industry forward and the importance of effective training, and are dedicated to help facilitate this as best as possible. If we currently do not have published dates for a course you'd like to attend, submit your details in the form below and we'll get in touch to advise you of upcoming dates.