WHAT IS SOLAR THERMAL?

Solar thermal panels collect heat energy from the sun to provide heating and hot water for a building.
Did you know...
The UK receives solar radiation equivalent to the output of 1,000 power stations.

An average household's yearly hot water supply requires around 3,000 kWh

Over 1,000 kWh of energy is received every year on each square metre of surface.

On a cloudy day we still receive energy from the sun through indirect sunlight
WHAT ARE THE BENEFTS OF SOLAR THERMAL?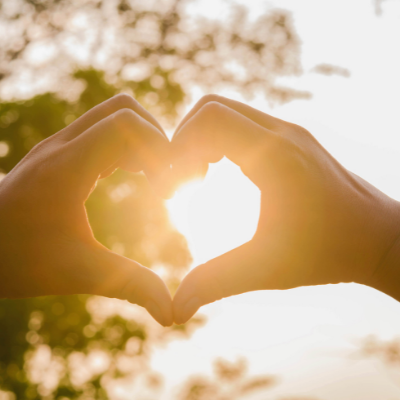 Solar thermal has many benefits which include:
Highly efficient (more efficient than solar pv as heat waves carry more energy than sunlight)

One of the most affordable renewable technologies

Quick and relatively straightforward to install for both newbuilds and existing properties

Even on a cloudy day, energy can still be collected

Low maintenance and long lasting - warranties can last as long as 10 years

Reduced energy bills by up to 60% a year

Clean and carbon-free

Eligible for the Renewable Heat Incentive
---
HOW DOES SOLAR THERMAL WORK?
Solar panels (also known as solar collectors) are mounted on the roof of the property to maximise sun exposure. There are two types of solar thermal panel; Flat plate collectors which look a bit like solar pv panels or Evacuated (or vacuum) tube collectors like those shown in the image above. A water and antifreeze mix flows through the panels/tubes, absorbing the radiated energy from the sun. The fluid is pumped around a sealed circuit where it will pass through a coil inside a hot water cylinder - warming the water inside. The heated water is stored in the cylinder, ready for use.
Why Choose Solar Thermal With Thermal Earth

We have over 15 years experience in renewable energy technologies and we're fully industry accredited. We can deliver your solar pv as a single project or can combine it with other renewable technologies such as a heat pump or battery storage to maximise your use of clean, renewable energy and make your building more self sufficient to reduce your energy bills. We employ a team of experienced, fully qualified engineers from a variety of disciplines so that we can provide end to end project management so you don't need to worry about managing multiple contractors to carry out different elements of work, simplifying the installation process.
If you'd like a free, no obligation quote, call us today on 01269 833 100 or get in touch using our enquiry form.
Frequently Asked Questions
CAN IT BE USED WITH A HEAT PUMP SYSTEM?
Absolutely. As above, with a twin coil cylinder we can integrate 2 different heat sources. A heat pump system and solar thermal system compliment each other well as the solar system can generate the hot water during the summer months maximizing the efficiency of the system.
DOES IT REQUIRE A SPECIAL CYLINDER?
Solar thermal systems require cylinders with 2 individual coils so unless there is one already on-site it is likely the cylinder will need to be changed.
DOES SHADING AFFECT THE SYSTEM?
Whilst not ideal as performance is reduced when the sun isn't radiating directly onto the panel, it is not as critical with a solar thermal system as it is with a PV solar system (electricity). Solar thermal systems will still generate energy with non-direct sunlight.
HOW MUCH CAN IT SAVE?
A solar thermal system will typically save an average household around 2,000-3000kWh of energy per annum. This could be from £60 - £150 per annum for those heating water with a gas boiler, or £200 - £300 for those heating water electrically.
THE ROOF DOESN'T FACE SOUTH. WHAT CAN BE DONE?
Whilst a south-facing roof is an ideal location, it's not absolutely essential to have one. Anywhere between south east and south west is also acceptable. An east-facing roof collects solar energy mainly in the morning, whilst a west-facing roof collects solar energy in the afternoon. With solar thermal installed on east and west roofs you can either accept slightly lower efficiencies, or increase the collector area to compensate.
CAN YOU LINK TO A COMBINATION (COMBI) BOILER?
Combi boilers, which provide instantaneous hot water as soon as a hot water tap is opened and central heating without a storage tank, are now very popular in the UK. In short, the answer is yes, but it is not a typical approach as to generate hot water from a solar thermal system requires a hot water storage tank. It is possible to install a solar thermal system with an unvented cylinder or thermal store, suitable for providing pre-heated water to a combi boiler. Unfortunately the vast majority of existing combi boilers in the UK will not accept the pre-heated hot water from a solar system so further investigation is required to check if the boiler in place is suitable.
IS PLANNING PERMISSION REQUIRED?
You might be wondering if there is need for planning permission in order to have a solar system installed. In the majority of cases, it is generally considered as a 'permitted development' therefore planning is not required. However, there are a few restrictions and conditions which must be followed before the installation can take place. These limitations relate to issues such as size, if your home is a listed building for example or if your home is in an area of natural outstanding beauty (AONB). To be absolutely sure, it is always good practice to check first with a local authority's planning officer.
Will it provide 100% of a households domestic hot water?
No. Solar thermal systems need to be backed up with another heat source such as a heat pump, biomass boiler, electric immersion heater or a traditional fossil fuel boiler.