Our HETAS Approved Training Centre
Our HETAS-Approved Training Centre offers the full suite of HETAS accredited training courses; from H001 right through to H009. We also offer a number of bespoke enrichment courses, including the highly commended Practical Assessment Course which has been designed for those who require practical experience as a prerequisite to some of the courses on offer. HETAS is the leading training provider for solid fuel, wood and biomass offering a range of comprehensive courses specifically designed for installers, retailers, specifiers, local authorities, building control officers and those involved in the wood fuel supply chain.

Our Popular HETAS TRAINING COURSES
HETAS
H003R- DRY APPLIANCE REFRESHER
The HETAS refresher course is designed to cover all relevant changes to the Building Regulations, Health and Safety, BS EN standards legislation and technical standards within the last five years, in line with HETAS regulation for all registered installing engineers beyond June 2014. Candidates must confirm competence through practical and theoretical assessment. This new refresher course is now available. Initially we are offering a one and two day refresher course with a third day for wet refresher training.
HETAS H003DS - DRY APPLIANCE INSTALLER
This course is for Individuals wishing to install and service dry appliances and liners as a competent person. Anyone who wants to become qualified in this area but doesn't have sufficient evidence of pre-requisites will need to attend H001 course. Building Control Officers (can attend without the pre-requisites but will only receive a certificate of attendance). Course duration - 3 days
HETAS H004 - WET APPLIANCE INSTALLER
Designed for HETAS registered engineers looking to install solid fuel appliances linked to wet systems or individuals looking to become HETAS Biomass registered installers (pathway to becoming a HETAS Approved Biomass Installer). Course duration - 2 days.
HETAS H006 - TWIN WALL FLUES
This qualification is usually combined with the H003 course for dry appliances or with the H005(DE) for biomass installers. HETAS registered engineers wishing to install internal twin wall systems. Course duration - 1 day
HETASH011- Sweeping Course
This course is suitable for candidates wanting to learn how to sweep a chimney, and undertake servicing and maintenance but do not wish to undertake installation work. Course duration - 4 days
HETAS PRACTICAL ENRICHMENT COURSE
Developed by Thermal Earth, this course is suited for candidates with the relevant pre-requisites, but little experience in the installation of solid fuel appliances and flues. The two day course offers candidates the 'hands-on' experience in the installation of solid fuel appliances. Candidates will join the HETAS trainer in our practical zone to fit a solid fuel appliance from stove, to flue. Candidates will be required to install a flue system on our simulated roof top. This course will build on theory delivered in the H003DS Dry Appliance Installer course and equip candidates with the practical know-how.
As these courses are our most popular courses, we run each of them once a month. However, if you wish to attend another HETAS course not listed above, please contact us for more information and to book a space.
Meet Our HETAS Trainer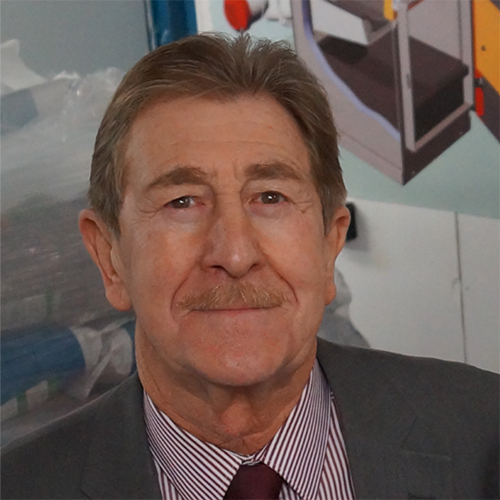 Will Bowen
Will Bowen brings a wealth of insight and understanding to his training sessions. Will has a staggering 40 years' experience of the heating industry, 30 of which has been gained in the Solid Fuel sector, working at British Coal and running a solid fuel heating installation business. Will is well regarded within the industry having worked with the Health and Safety Executive, Police Authorities and Local Authorities. Will is currently working as a Technical Adviser/Inspector for HETAS.
Speaking about the training at Thermal Earth, Will said: "I am delighted to be involved with the Thermal Earth Training Academy. Thermal Earth's experience in the installation and maintenance of both solid fuel and renewable heating incorporating biomass boilers is second to none. Abigail's understanding of the high standards required by HETAS is key to the success of the Thermal Earth Training Academy. We have done all we can to ensure that attendees have both an educational, informative and productive course with us here at Thermal Earth."
---
FREQUENTLY ASKED QUESTIONS
Where Can I See Course Prices?
You can view the prices in our HETAS Course Guide.
What's Included in the Course Price?
Each of our HETAS training courses includes refreshments and lunch. The course price does not include any registration costs required by HETAS. HETAS training courses are used as a pathway towards registration on the range of schemes available with HETAS such as the Competent Persons Scheme and MCS (microgeneration scheme).
How Often Do I Need to Renew My Certification?
HETAS registrants are now required to have attended a training course or a refresher course within the last five years. You can sit your refresher course up to six months ahead of the due date, without losing any time from your five year extension. Renewal of qualifications is crucial, and is mandatory for combustion appliance installations under Competent Person Scheme rules. At Thermal Earth we want to give you every opportunity to take your training on dates that are convenient to you. If any of the dates listed online are convenient, please call us on 01269 833100 where we may be able to schedule another course for a more suitable date.
What Prerequisites are Needed for the Courses?
This depends on the specific course. You can find information about prerequisites in our HETAS Course guide or by visiting the specific course page using the links below.
What Will I Need to Bring for the Course?
We request that you bring copies of any certificates outlined as part of the prerequisites and also 2 passport photos which will be used to process your HETAS certification for the course.
Where is our training centre located?
Our purpose-built Training Academy is located in Capel Hendre Industrial Estate, conveniently less than 5 minutes from the end of the M4 at Junction 49.
Book a Course
If you'd like to book a HETAS course, call us on 01269 833 100 and we can advise you of available dates, alternatively you can email us for course availability.