WHAT IS SOLAR PV?
---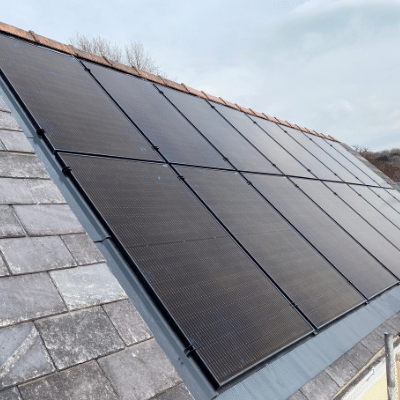 Solar PV (solar photovoltaics) is a renewable energy system which uses collectors (panels) to turn solar energy into electricity. It's one of the most widely adopted renewable technologies having been installed around the UK in homes, businesses and solar farms. Solar PV can contribute as much as 50% of a properties electricity requirements to save money on utility bills and reduce your carbon footprint. Solar PV systems are easy to install and will start generating electricity immediately. With virtually no ongoing maintenance required and the ability to sell unused electricity back to the grid, they are one of the smartest renewable energy investments you can make to upgrade the value of your property.
---
WHAT ARE THE BENEFTS OF SOLAR PV?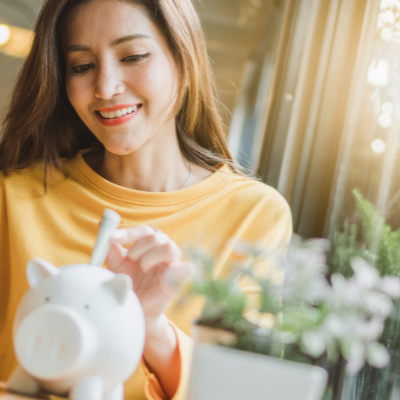 Solar PV has many benefits which include:
One of the quickest and most straightfoward renewable technologies to install

Can be installed on both new build and retrofit properties

Requires very little maintenance

Reduces your carbon footprint by using free, clean energy from the sun

Generate income by selling unused electricity back to the grid via the Government Feed In Tariff or through a tariff like Outgoing Octopus from Octopus Energy
HOW DOES SOLAR PV WORK?

Solar PV panels convert photons of light into electrical energy using a semi-conducting material. When daylight shines onto a solar cell, electrons are released generating electricity flow. The amount of electricity produced depends on the intensity of the light. The inverter will convert the DC electricity generated by the panels into AC electricity to match the main electric supplied by the grid. The electrical energy generated can be used in the home and any access can be sold back to the grid, providing you with extra income for your property.
---
WHY CHOOSE THERMAL EARTH FOR YOUR SOLAR PV SYSTEM?

We have over 15 years experience in renewable energy technologies and we're fully industry accredited. We can deliver your solar pv as a single project or can combine it with other renewable technologies such as a heat pump or battery storage to maximise your use of clean, renewable energy and make your building more self sufficient to reduce your energy bills. We employ a team of experienced, fully qualified engineers from a variety of disciplines so that we can provide end to end project management so you don't need to worry about managing multiple contractors to carry out different elements of work, simplifying the installation process.
If you'd like a free, no obligation quote, call us today on 01269 833 100 or get in touch using our enquiry form.
Frequently Asked Questions
How can I use the energy created by my solar panels?
Solar PV panels work by converting the sun's energy into electricity which can be used in many ways, from lighting your home to powering your appliances such as washing machines and dishwashers.
Can I fit the panels on a north facing roof if I don't want them on the front of the house?
We can fit solar panels on roofs of all shapes and sizes, however fitting solar photovoltaic panels on a north facing roof may not give you the full benefit of the system.
Will my solar panels work when it's not sunny?
Solar panels require daylight to work, not direct sunlight. This means even during cloudy days, your panels will still work.
I have some shading, can I still have panels fitted?
It depends how much of your roof is shaded. Panels are installed in "strings" – they are all connected to each other. If there is shading, it can affect the perfomance of the other panels, not just the one that is shaded. If there is shading, we can install the panels in areas that aren't shaded and install microinverters - these are individual inverters on each panel, connecting to a central unit.