Akvaterm are world leaders in heat storage and distribution. The Akvaterm range is suitable for use with many different heating sources, regardless of the heating system or fuel. Featuring a range of capacities, from 300 litres to 10,000 litres, you can be sure that there is an Akvaterm to satisfy any system, whether it be new builds, renovations or commercial projects. Hot water coils inside the accumulator can be manufactured according to the customer's exact requirements.
The Importance of Insulation
Akvaterm accumulators feature a seamless polyurethane layer of insulation, which helps to ensure that thermal energy is retained. The difference between using the seamless polyurethane and the cheaper plastic foam alternative is illustrated below.
In the example below the top half of the accumulator on the plastic foam (left) is losing a considerable amount of heat, whereas the Akvaterm accumulator (right) is almost blending into the background, only visible through the radiation of heat from the attached boiler.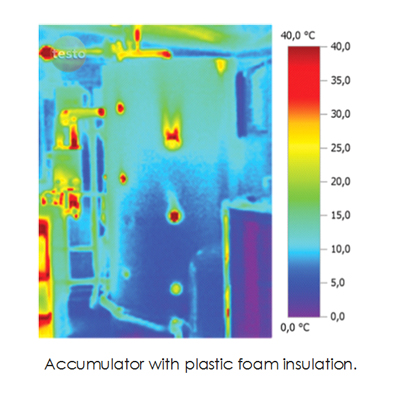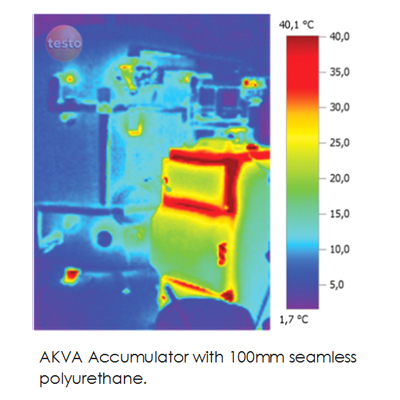 Found items: 12
Found items: 12