Twin Coil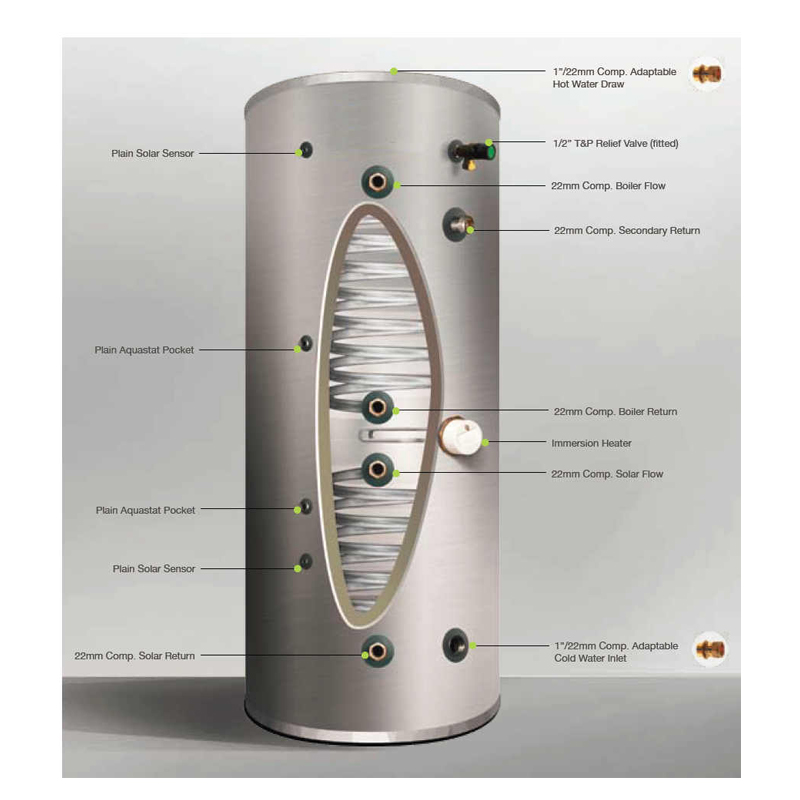 These cylinders are designed to be heated indirectly using an oil, gas or biomass boiler and also integrate a solar thermal system. They come complete with one electric Element to intermittently support the water heating system.
Immersion Heater options
Incoloy immersions come as standard in all Cyclone Cylinders unless otherwise stated. Incoloy immersions are designed for low to medium use in a domestic application. If the water been stored is hard or the usage is high, we recommend Titanium Immersions.
Please contact us for details.

Found items: 1
Found items: 1