Heat Pump Combo Cylinder and Buffer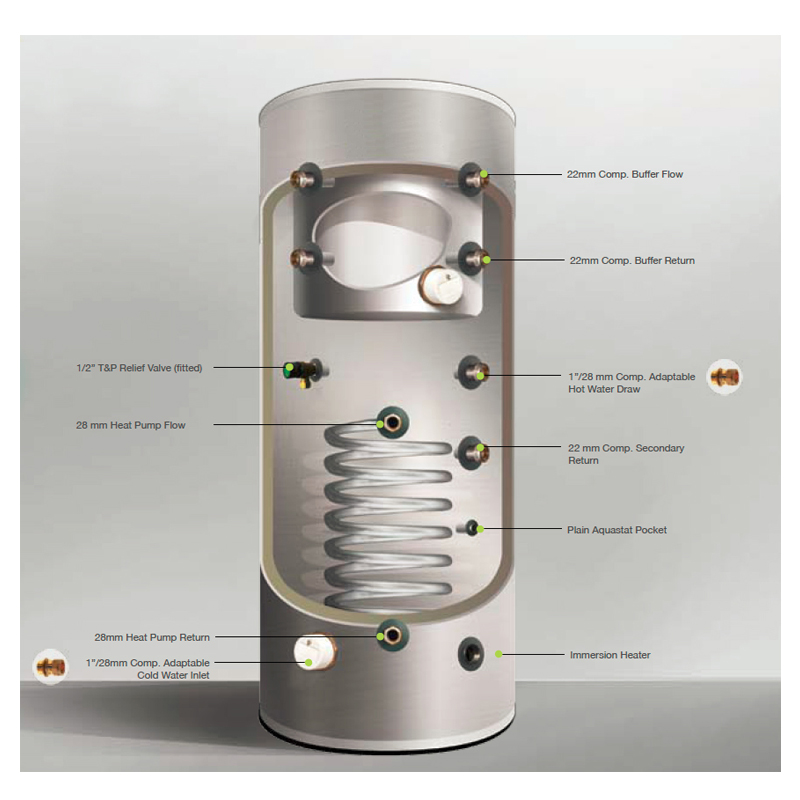 A new addition to our heat pump cylinder range is the Heat Pump Combo Cylinder and Buffer range. This range of cylinders comes with the all-in-one Heat Pump/Buffer unit.
The aligning of a buffer unit within the casing of the Heat Pump Combo Cylinder and Buffer cylinder helps created a perfect solution for installers and homeowners alike. This new concept allows both units to be fitted inside a single space with minimum connection pipe work and a smart, clean look. The unit is produced in three sizes to ensure requirements are met, but special manufacture options are available upon request.
Immersion Heater options
Incoloy immersions come as standard in all Cyclone Cylinders, unless otherwise stated. Incoloy immersions are designed for low-to-medium use in a domestic application. If the store water is hard or the usage is high, we recommend titanium immersions. For more information, contact us today.

Found items: 1
Found items: 1