MasterTherm AquaMaster Inverter Combi
The AquaMaster Combi Ground Source Inverter Heat pump with integral stainless steel domestic hot water cylinder encompasses the same intelligent control systems as the AquaMaster Inverter Ground Source Heat Pump. Unit requires minimum space and can be positioned in a kitchen or utility room and is available in 3 capacity ranges the same as the original AquaMaster Inverter range.
Due to the 'all in one' nature of the unit, electrical and mechanical installation is significantly reduced resulting in a faster, more efficient installation. The integral hot water tank includes a solar coil to allow Solar Hot Water system integration.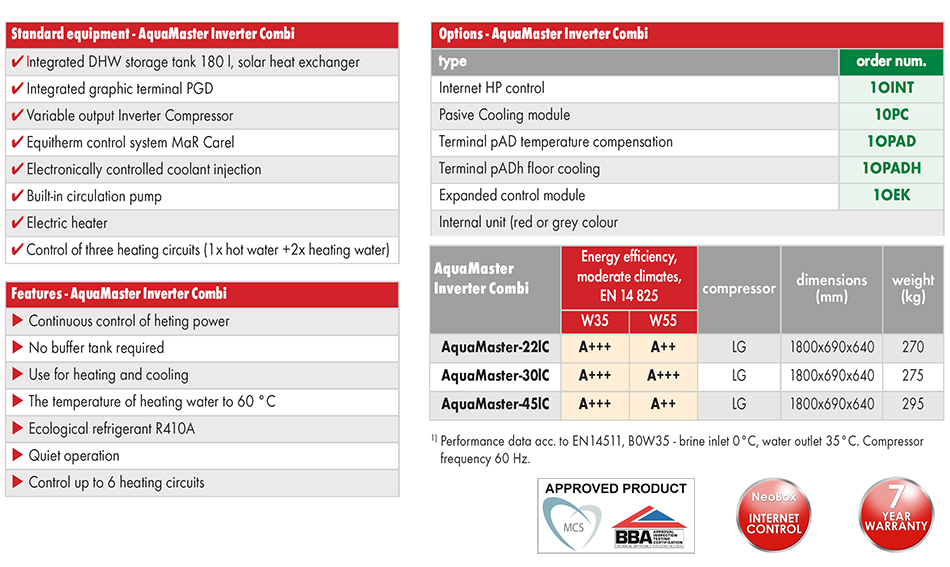 Found items: 2
Found items: 2