MasterTherm EasyMaster Indoor
Our latest offer represents a brand new concept of heat pumps for indoor installation. The split design of the unit allows easy handling and great flexibility of the plant room layout. Unlike the competing mono-bloc's the EasyMaster Indoor Split unit's spatial requirements are significantly lower while offering greater adaptability in terms of the plant room layout.
The evaporator can be mounted up to 15 meters from the main unit and the two parts can be for example installed in two separate premises.
The Indoor Split concept is very suitable for cascade connection of up to several hundred kW in residential, commercial and prefabricated buildings. Where outdoor installation is usually not possible due to the limited size of the existing plant rooms or possible vandalism of outdoor models or noise issues these units are perfect. All the advantages of the Easy Master heat pump are retained: a robust design, top quality rated product, electronic refrigerant injection and state-of-the-art control are all standard.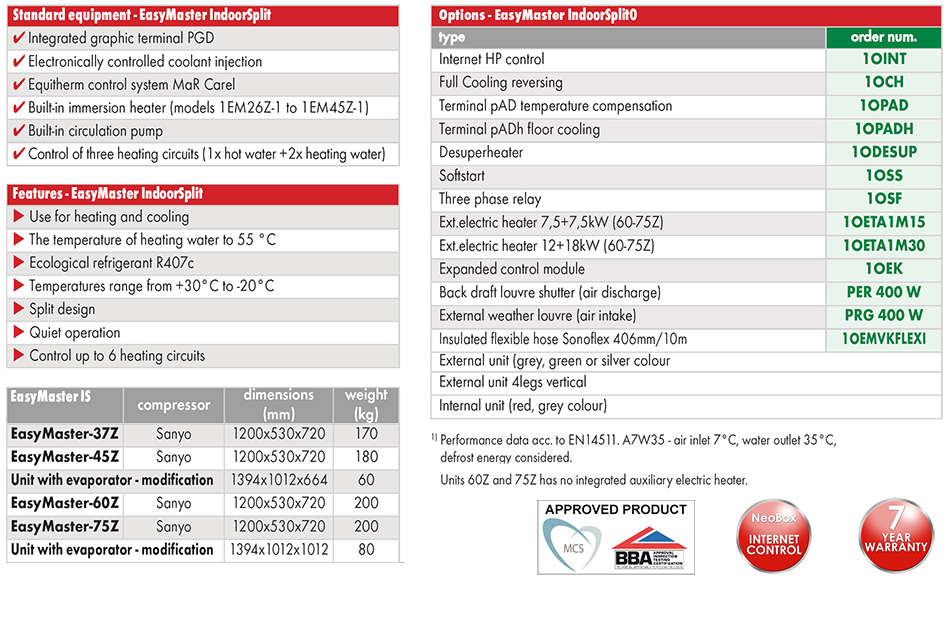 Found items: 7
Found items: 7