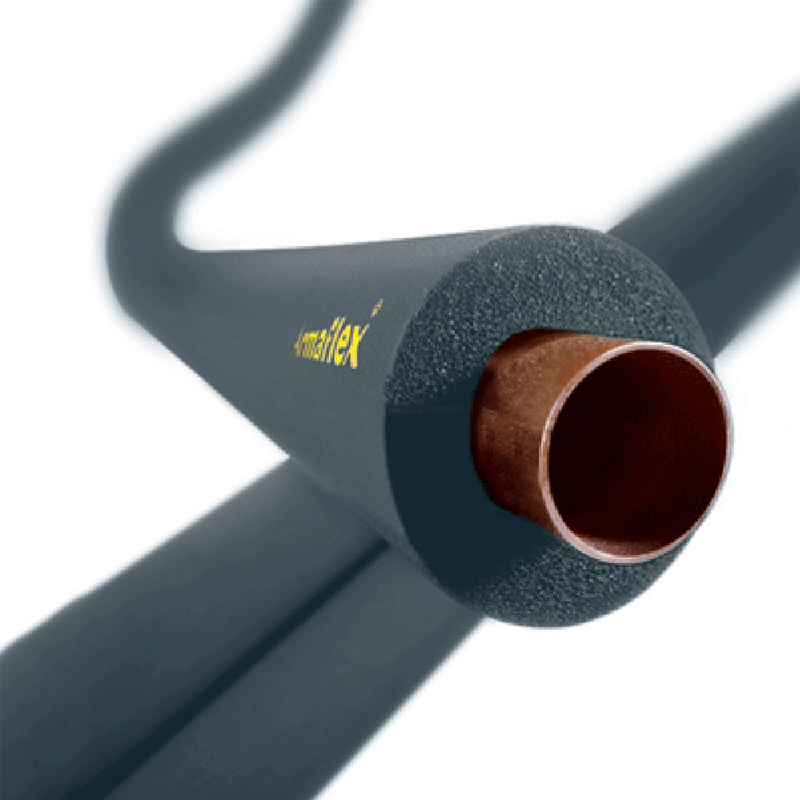 Armacell AF/Armaflex Class O: The insulation system engineered to prevent condensation and energy losses.
AF/Armaflex Class O is the flexible, closed cell, elastomeric nitrile rubber insulation that offers reliable protection against condensation and effectively prevents energy loss. The AF/Armaflex Class O brand is newly launched to encompass the full range of tubes, coils, sheets, tape and insulated pipe supports under the same improved technical values for the first time. The water vapour diffusion resistance value is improved to µ ≥ 10,000 and the thermal conductivity to 0.033 W/(m • K) at 0ºC.
AF/Armaflex Class O is dust free, fibre free and CFC free with an ODP of zero. Its inherent attributes and combination of properties makes Armaflex a highly efficient method of insulating hot and cold water services, chilled water lines, heating systems, air conditioning ductwork and refrigerated pipework for condensation control, energy conservation and frost protection.
Armafix pipe supports are recommended for use where thermal bridging may occur.
AF/Armaflex Class O with In-Built Anti-Microbial Protection.
In-built Microban® technology gives AF/Armaflex Class O an added level of protection against harmful microbes such as bacteria, mold and mildew.
The Competitive Advantage of Specifying AF/Armaflex Class O.
Built-in anti-microbial protection reduces mold and bacteria growth.
Built in vapour barrier prevents condensation.
Reduces energy losses by up to 87%.
Lightweight and flexible, quick and easy installation with low maintenance requirements, resulting in time and cost savings.
Excellent resistance to the effects of ozone, oil and chemicals.
Application Areas.
Process work.
Hot and cold water services.
Chilled water lines.
Heating systems.
Air conditioning ductwork.
Refrigeration pipework and ancillary equipment.
Available Formats
2m length pre-slit or unslit tubes
15m tube coils for refrigeration and air conditioning applications
AC coils in an easy dispense carton for refrigeration and air conditioning applications
AF/Armaflex Class O Self Seal tubes for saving time on HVAC applications
Products in this range