Case Studies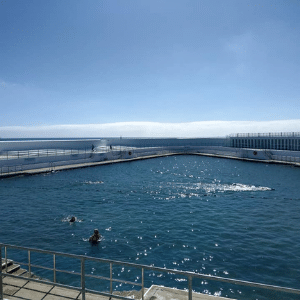 Case Study - Jubilee Pools, Cornwall
HEAT PUMP INSTALLATION PROJECT FOR JUBILEE POOL
The UK's first and only geothermally heated lido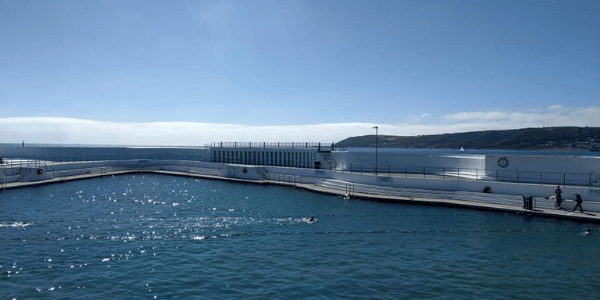 ---
THE HISTORY OF JUBILEE POOL
Jubilee Pool is a Grade 2 listed art deco building, originally designed in the early 1930's by Captain F Latham, the Borough Engineer. It later opened in 1935, the year of King George V's Silver Jubilee. Built on Battery Rocks near the harbour, the pool was designed to withstand the fierce Cornish tides and give locals a safe space to swim. It wasn't until decades later in 2014 that the pool suffered detrimental storm damage which would require significant funding to fix.
---
CREATING A FACILITY FOR ALL SEASONS
In 2017 the operation of the pool was handed over to Jubilee Pool Penzance Limited which is a community run social enterprise in the form of a Community Benefit Society. This means that the pool is now run by the community, for the community. The group wanted to ensure that use of the pool was sustainable and could be enjoyed all year round, without being dependent on the weather or council funding.
In 2018 the group launched ambitious fundraising plans which would offer the community a share in the pool. The funds were to be used to geothermally heat a section of the pool - a fantastic solution to encourage visitors to the facility throughout the year. The campaign was enabled via the platform Crowdfunder and shareholders donated a whopping £540,000. In total, £1.8 million was raised with the remainder of the funding coming from a mix of loans and grants from Power to Change, Architectural Heritage Fund and Cooperative Community Investment Fund.
Along with creating a geothermally heated area in the pool, the funding was also used to upgrade changing facilities and showers, update the cafe with double the seating capacity and add a new multi-purpose community space.
---
OUR WORK ON THE PROJECT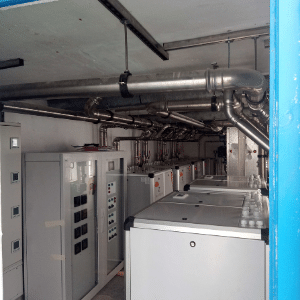 Our work on the project involved the installation of 6 MasterTherm heat pumps in the plant room at Jubilee Pool. The installation included 2 x AquaMaster AQ150.2Z heat pumps and 4 x AquaMaster AQ120.2Z heat pumps for a total output of 480kWh. The pumps draw heat energy from a 410 metre geothermal well and use this energy to increase the temperature of the water to a toasty 35°C. The project took around 3 months to complete and the pool was reopened in August 2020 and was met with huge media interest and coverage with features on the BBC, Mail Online and even in the travel publication Lonely Planet.
If you're currently working on a project and you'd like to integreate geothermal heating, get in touch with us below to find out more about how we can help.
---