Heatwave Underfloor Heating combines the highest quality products, sourced from leading European manufacturers, with expert in-house design and installation. Heatwave's design team ensure you have a highly efficient heating system with a layout plan provided for each installation.
BENEFITS AND FEATURES
Heatwave underfloor heating is a low temperature system making it perfect for renewable hot water sources such as Heat Pumps.

Coupled with a MasterTherm Heat Pump, we know that your Heatwave UFH system will be optimised for maximum efficiency.

Hot air rises, which is why heating from the ground up is the most sensible and efficient method of heating.

Campared to conventional radiator systems, underfloor heating is silent. You won't hear any clanking pipes.

Heatwave UFH reduces air borne circulation of dust & dust mites, creating a healthier and cleaner environment.

Different zones can be set so you can choose different temperatures in different rooms, creating a more efficient system.

An underfloor heating system allows every square metre of space to be utilised by the homeowner and interior designer

Cleaning floors is easier as wet floors dry quickly when warm
---
Our Systems
Liquid Screed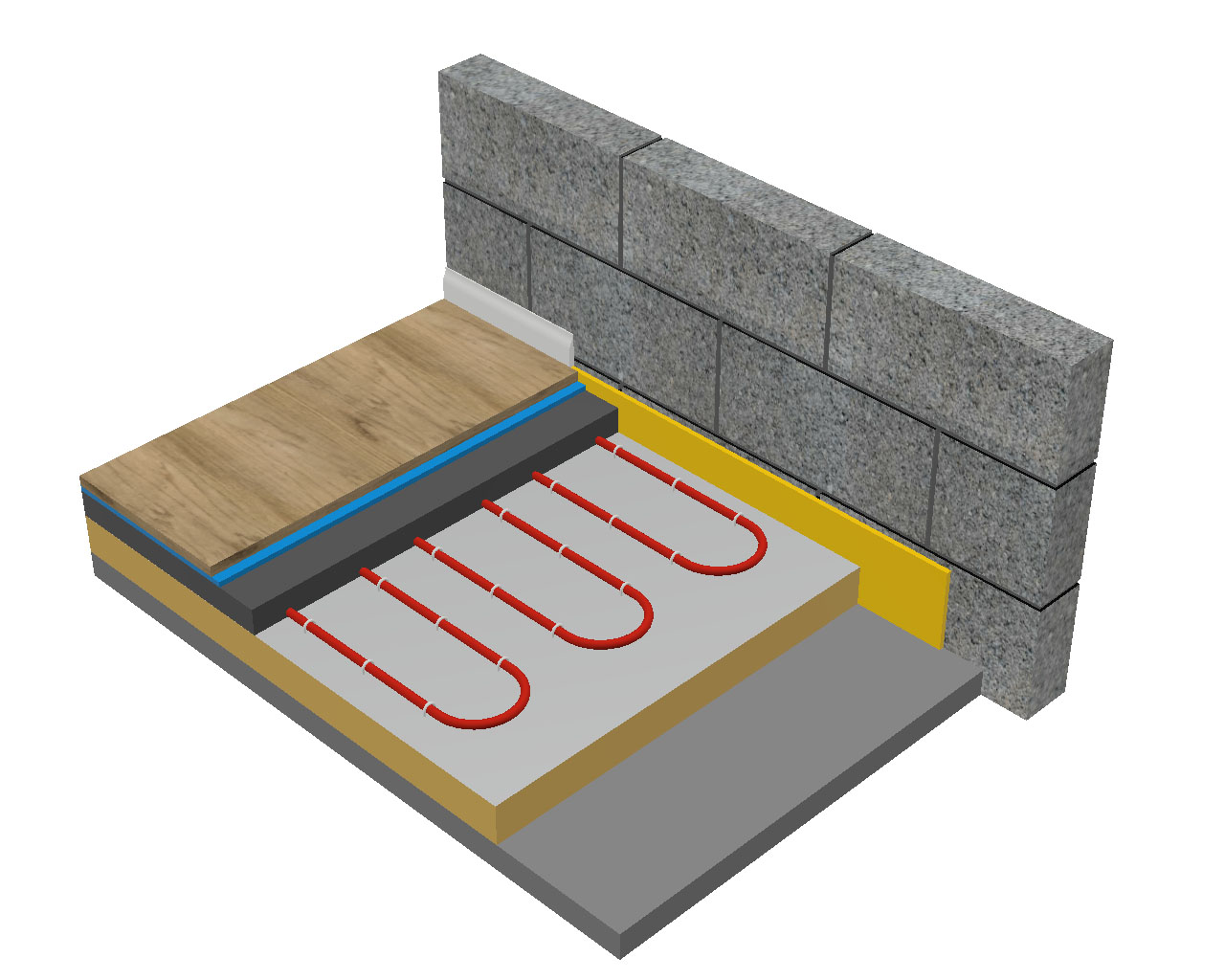 Spreader Plates

Routed Boards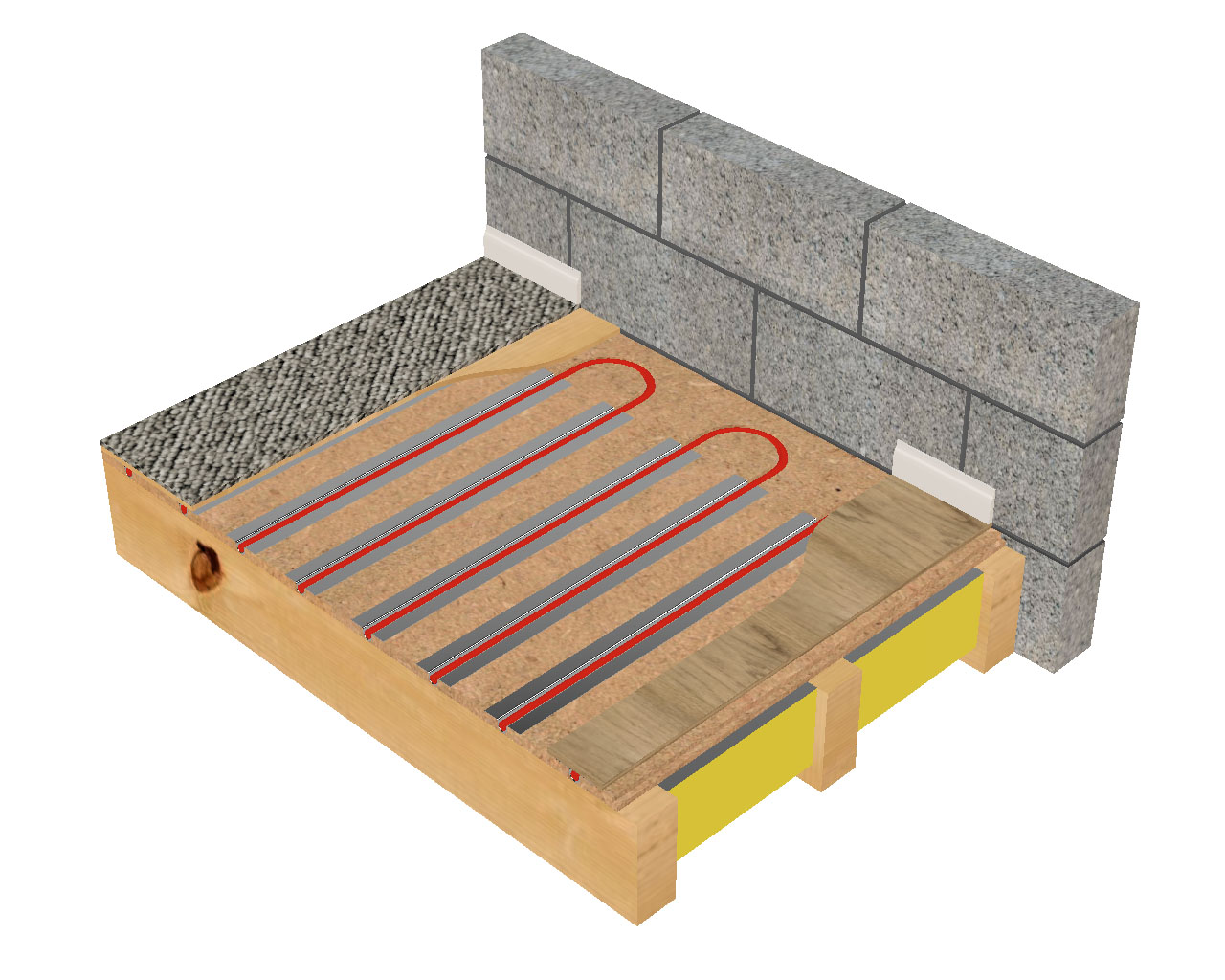 Overlay Boards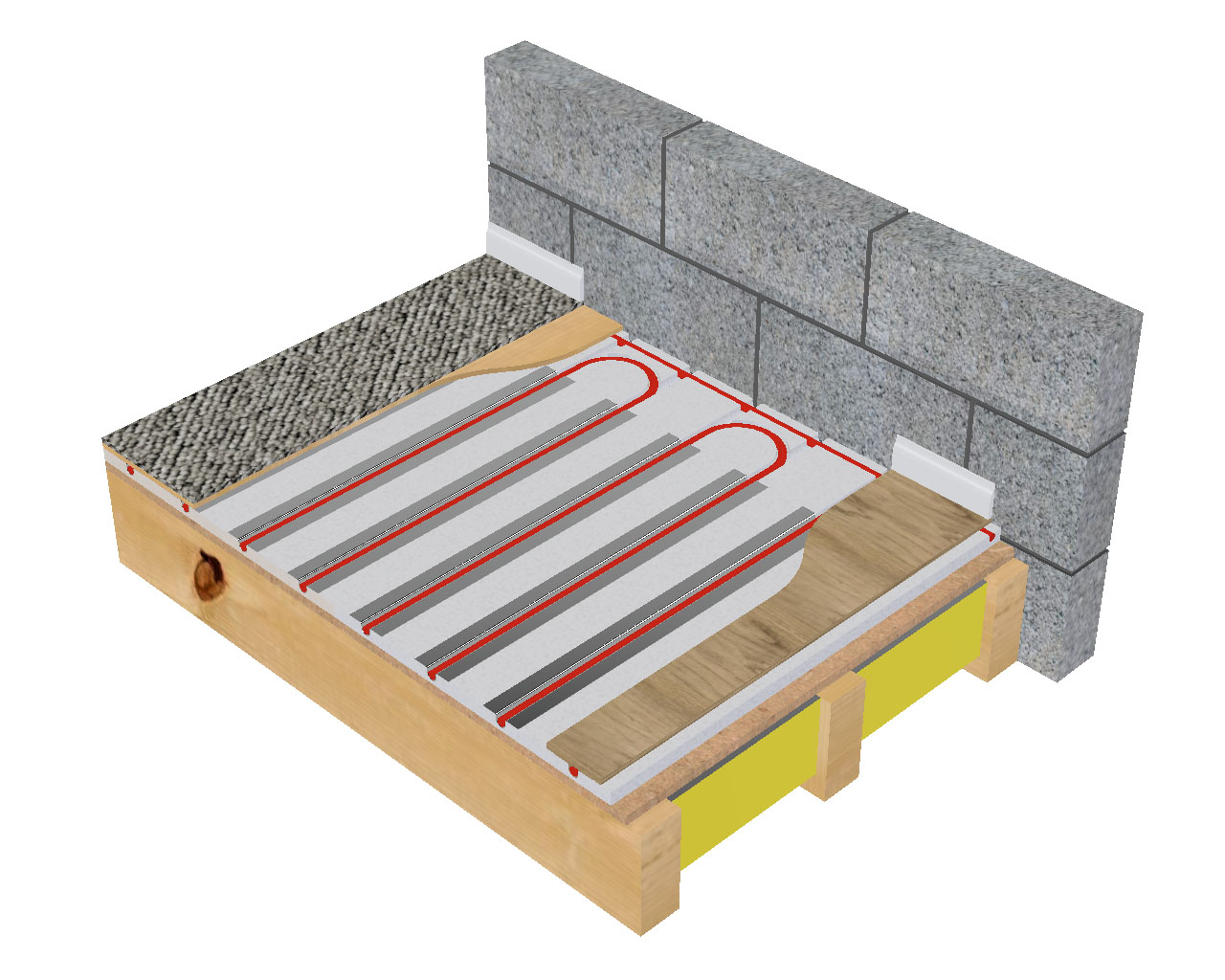 UNDERFLOOR HEATING CAD DESIGN SERVICE
The CAD design service we offer uses the very latest in design software to calculate flow temperatures to the manifold. We design a system that guarantees comfortable temperatures year round and an incredibly efficient overall system. It specifies pipe spacing in the chosen room and the length of pipe required to guarantee heat distribution. The spacing of the pipe in the floor is critical and dependent on the design of the room i.e. number of windows, doors, the levels of insulation and the heat source.
When thinking about a heat source, we highly recommend giving consideration to installing a heat pump to accompany your underfloor heating system. Heat pumps output water at lower temperatures and are the most efficient form of heating when combined with underfloor heating.
Taking into account the layout and construction of the building, Thermal Earth can suggest the best construction of the floor, type of insulation and method of positioning the pipe. With so many different types of floor constructions and all affecting the system performance, a bespoke design service is key to a system's overall performance.
Thermal Earth can design the underfloor heating system so that individual rooms have independent control. The system can be controlled from a central timer where zones can be timed and the temperature controlled.
UNDERFLOOR HEATING TRAINING
For professional installers Thermal Earth runs NICEIC accredited training courses in underfloor heating design and installation. The course covers all aspects relating to the installation of warm water underfloor heating systems. The course will discuss how systems can be connected to most heat sources. For Training Academy details please click here for further information.
Should you require fitting or on-site advice we can arrange for a Heatwave underfloor representative or installer to assist you.
More Information
To view the range of Heatwave Underfloor Heating available from Thermal Earth please click here:
For more information on Heatwave Underfloor Heating and related products, please contact us using the link below: