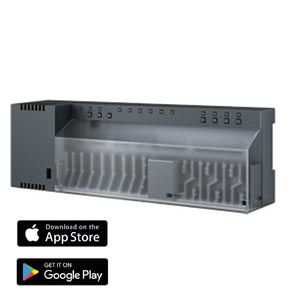 The LET4 radio controller is the most intelligent and secure solution for an optimal energy use. The advantages at a glance:
Communication: internal – between several radio controllers via wireless or Bus (RS485);
external – LAN interface for smartphone or PC use.
Energy efficiency: pre-configured, individually customisable time programs.
Emergency operation: in case of loss of radio signal between the radio controller and the wireless room operating unit.
Anti-blocking function: for pumps and underfloor heating manifolds.
Products in this range