Case Studies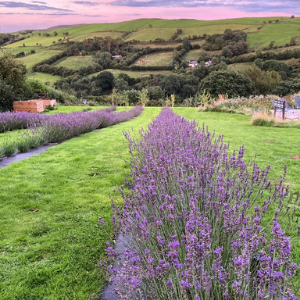 Farmers Welsh Lavender Farm & Visitor Centre in Brecon
Two ground source heat pumps for an office and residential property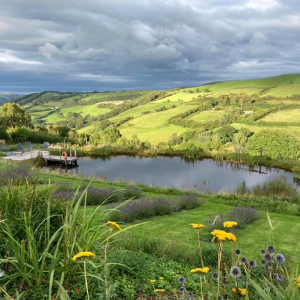 Farmers Welsh Lavender is certainly one of the most picturesque projects we've had the pleasure of working on. Located in Brecon, the farm has a strong ethos and passion for sustainability, using recycled plastic for product packaging and growing the lavender without use of herbicides and pesticides.
Originally a sheep farm, owners Nancy and Bill wanted to diversify and so, in 2003 the first field of lavender was planted. Now developing their own range of skincare products (most famously their lavender hand balm), Bill and Nancy also welcome day visitors to the farm for tours and workshops and overnight guests too. Those who do stay overnight can experience first hand some of the farms heritage as they'll rest their heads in what was once a removals company box van left on the farm and used as a storage shed by the original farmer. It has now been impressively refurbished for maximum comfort and incredible views over the farm pond and green rolling hills beyond.
To run their busy enterprise, Nancy and Bill along with their team, have an office base on the farm which required heating and hot water. Seeking a low-carbon system and with plenty of land available, a ground source heat pump was the ideal solution. A MasterTherm AQ22i was installed which has an output of 2-7kW. Since this particular model was installed in 2017, it's now available in MasterTherm's most compact shell making it small enough to fit in spaces such as underneath the stairs or in a storage cupboard.
A new heating system was also required for the farmhouse itself. For this a larger heat pump was required, a MasterTherm AQ45i was installed which has an output of 7-22kW.
Nancy and Bill are now receiving both Domestic RHI payments (for the farmhouse) and Non-Domestic RHI payments (for the office) and will continue to receive them until 2023, helping to cover their initial investment in the system.
Typically we would design a system where both buildings were heated from one or more heat pumps (depending on required output) from a single plant room, however this project presented a unique challenge as a public road runs between the two buildings and this could not be dug up to run trenches and pipes across. Instead each building has its own ground source heat pump system with vertical ground collectors (boreholes).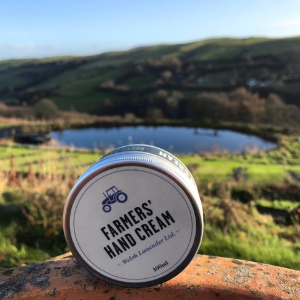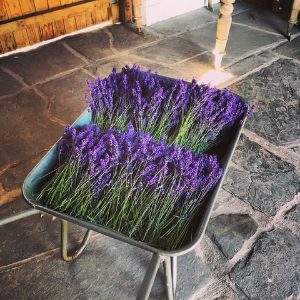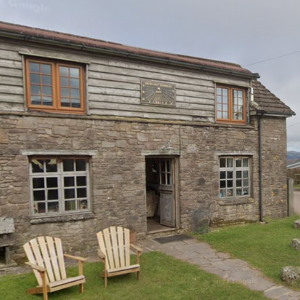 If you're interested in getting advice or a quote for a ground source heat pump system for your property, get in touch with us today for more information.