Case Studies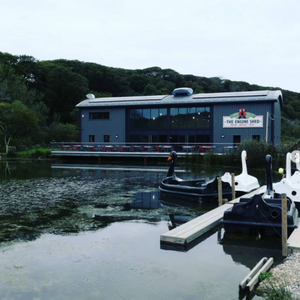 Lappa Valley Visitor Centre
Lappa Valley is a visitor attraction located in the countryside just outside of Newquay, Cornwall.
Visitors can enjoy a number of activities at Lappa Valley including minature golf, soft play, trampolines, sand pits and more. However the most notable attraction is the fleet of narrow gauge and miniature trains which visitors can take on a journey around the park - a great way to enjoy the scenery on offer there.
Back in January of this year Lappa Valley announced a £1.2 million investment in a new visitor centre called 'The Engine Shed'. The building would provide a location for a brand-new cafe and two soft play areas - one for under 12's and one for under 5's. Management at Lappa Valley contacted us at Thermal Earth to design, supply and install a renewable ground source heat pump system with underfloor heating.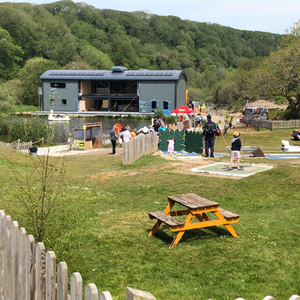 The Engine Shed during the building process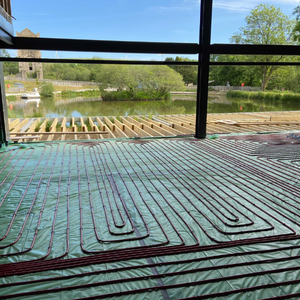 Underfloor heating installation in the cafe area (with lakeside view)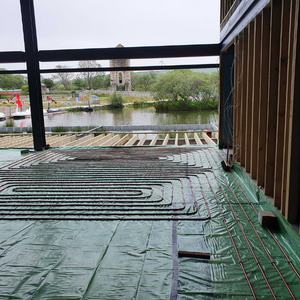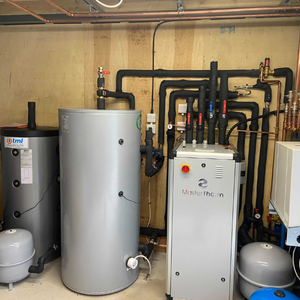 The plant room installation in the Engine Shed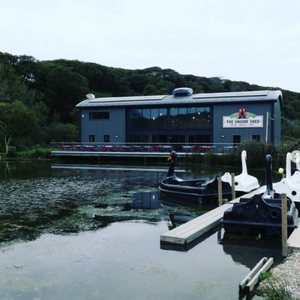 A vertical ground source system was designed, with 6 boreholes connected to a MasterTherm AQ60i, providing an output of 7-35kW.
The Engine Shed officially opened at the end of October, 2021.
Contact Us
If you're working on a project like this and are thinking of installing a heat pump, get in touch with us today for advice, information and to learn more about how we can help.