Case Studies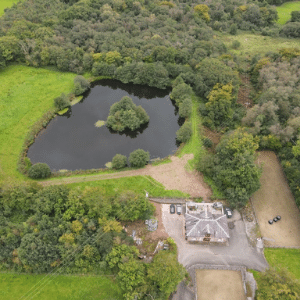 Case Study - Lake Collector, Carmarthenshire
Lake Collector Heat Pump Installation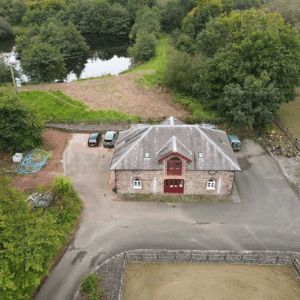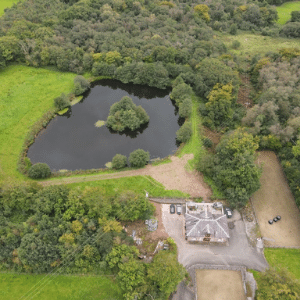 A lake collector system is an ideal solution for properties located near a large body of water, which is deep enough so that the water at the bottom doesn't freeze. The heat energy stored in the water is transferred to a heat pump which raises the temperature, using this to provide hot water and heating to the property. A lake collector uses a closed loop system which is weighted at regular intervals, this loop system is then floated out onto the water surface where it's filled with a non-freezing solution and sinks to the bottom of the lake, held in place by the weights. The piping connecting the loop to the house is buried in a trench around 1 metre deep.
In August, 2020 we completed a two week installation of a ground source heat pump using a lake collector. The system now works to bring heat and hot water to two residential properties located near to the lake. Within each property we designed and implemented a new radiator system and installed a MasterTherm AQ17i which is small enough to fit in an airing cupboard, under the stairs or even in a kitchen cupboard. Each heat pump has a 4kWh output.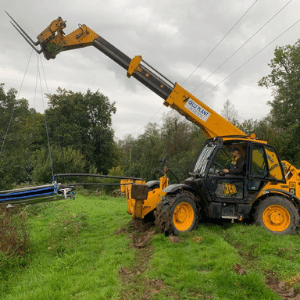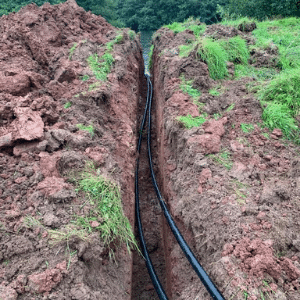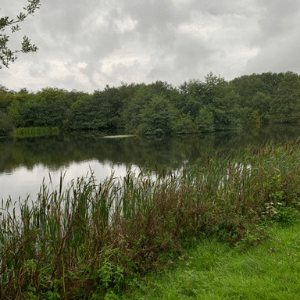 If you're interested in getting advice or a quote for a lake collector system for your property, get in touch with us today for more information.