blog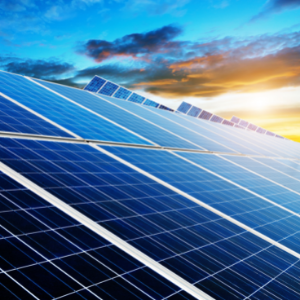 Why Invest in Solar Panels for Your Business?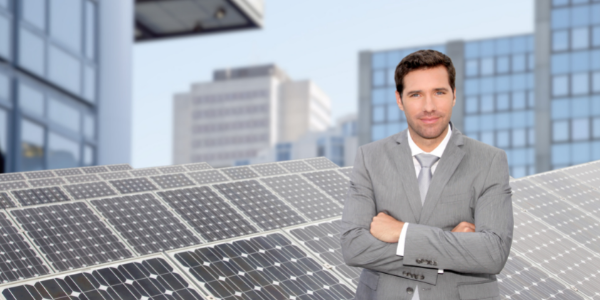 Many households across the UK benefit from being able to generate their own free electricity. Solar panels enable them to lower their energy bills, earn income by selling electricity to the grid and reduce their impact on the environment. But it's not just homeowners who can benefit from solar panels, businesses can too. Installing solar on an empty roof space that can accommodate solar panels can be an excellent move for the future of any business.
Whether a business is large or small there are compelling reasons to invest in solar energy. As the cost of energy increases year on year, putting roof space to good use is a sensible decision for businesses. Energy prices have been increasing gradually for years and they are expected to continue to rise as fossil fuels, traditionally used to generate electricity become harder to source.
Many commercial organisations and small to medium sized businesses (SMEs) including retail premises, offices, agricultural buildings, factories, and warehouses are now realising the big savings that can be made from installing solar panels to supply their business with electricity.
When referring to solar panel installations on non-domestic buildings 'Commercial' tends to refer to large solar arrays such as those installed on agricultural buildings, industrial warehouses, factories, schools, hospitals, or manufacturing plants. 'Solar panels for businesses' are usually most associated with SMEs which operate from office premises. Most SMEs would therefore usually require a solar panel system which would be similar to a domestic system in terms of size and return on investment.
Businesses that are using electricity which has been generated via traditional methods, by burning fossil fuels, are indirectly adding more carbon emissions to the planet's atmosphere. By switching to solar power, which is renewable and carbon neutral, businesses can reduce their carbon footprint significantly and help in the fight against global warming.
However, there are still many businesses that may not understand how much solar PV could reduce their carbon footprint or save them money on their energy bills.
With 99.9% of businesses in the UK classified as SMEs it will be crucial that they play their part in meeting the UK government's 2050 net zero emissions targets.
Businesses can improve their public image by installing solar panels as consumers are more aware than ever before about the impact that humans are having on the planet. Many people will now consider how sustainable a business is and their level of social responsibility before spending any money with them.
Because most businesses are active during the daytime, they are perfect candidates for utilising solar panels. The more energy a business needs to use in its operation, the more the business and the planet will benefit from installing solar panels. Despite the lack of government subsidies since the Feed in Tariff came to an end, businesses with larger solar panel and commercial rooftop installations can still achieve a reasonable return on investment particularly if they use a significant amount of electricity during working hours. However, even if businesses do operate during the evenings and/or at night, they can still put their solar energy to use. Many businesses pair their solar array with a solar battery system which enables them to store any unused electricity to use at another time i.e., outside of daylight hours when the panels are not generating energy. If this is not possible surplus power generated by a business via its solar array can potentially be sold to the grid which has the added bonus of generating extra income.
The vehicle for this scheme is the Smart Export Guarantee (SEG) which came into effect in January 2020 and is available for businesses that have installed an MCS-certified solar panel system up to a capacity of 5MW meaning large businesses will not qualify. Businesses must have a smart meter to measure the power exported, to be eligible. The exact price a supplier will pay per kWh will depend on the energy supplier chosen by the business as each offers a different tariff with varying terms and conditions. The supplier can then sell on the electricity at the higher retail rate. The average tariff is approximately 3.5-4p per kWh. SMEs that are interested in generating their own electricity and are happy to commit to a building for 15-20 years can get a nice bonus from installing solar panels and exporting their excess energy under the SEG.
The wonderful thing about the electricity that is generated by solar panels onsite, is that it is free. For every kWh of energy, the panels generate, that's one kWh less that will need to be bought from a supplier. When you consider that the average cost per kWh of electricity is approximately 17p, it's easy to see how using free electricity from solar panels could potentially save thousands of pounds on energy bills. Businesses reducing their reliance on the National Grid should also make budgeting and forecasting much more straightforward.
It is cheaper than ever before to install solar panels due to huge advances in technology in recent years and the market being far more competitive. How much businesses pay for solar panels will depend on how many solar panels they need, what type and brand of solar panels they need and where they are being installed.
On average, solar panels for small to medium sized businesses will cost between £10,000-50,000. Most SMEs use 30,000-5,000 kWh of electricity annually. Depending on where the business is located in the UK, the system size, and subsequently the costs, will differ.
The most popular solar PV systems for businesses have a 5-9kW output but a commercial operation with large spaces of land may require a system with an output of 25kW to even as much as 200kW.
A minimum upfront investment of around £10,000 is required for a small commercial system to cover the supply and installation of solar panels, inverter, isolators, cabling, relevant testing, certification and registering with regulatory bodies and your electricity company.
Businesses may be eligible for tax relief if they have solar panels installed though this is not possible for businesses that rely on solar energy for their revenue generation, such as commercial solar farms.
Another scheme that may benefit businesses wanting to install solar PV is the Green Deal. The Green Deal is effectively a loan to improve the energy efficiency of both homes and business premises which is paid back through electricity bills over a maximum period of 25 years. Loans are tied to the property so if the business moves to a different property, it will not be responsible for paying the outstanding debt. The golden rule of the Green Deal says:
"The amount you save on your energy bills has to be greater than or equal to the cost of the repayments."
Funding comes from the Green Deal providers. There's a wide range of companies already signed up to the scheme, including three of the 'Big Six' energy suppliers, British Gas Business, E.ON and SSE. Northern Ireland cannot apply for this loan.
The Green Deal Finance Company loans have interest rates ranging from 7.9% APR to 10.3% APR and lasted between 10 and 25 years.
Some energy suppliers may offer power purchase agreements (PPAs) to businesses who meet qualifying criteria. With this type of agreement, solar panels are installed on the roof of the business at no cost to their business, while the electricity generated is purchased back from the funder at a rate that is substantially cheaper than that offered by their existing supplier, saving them thousands of pounds in electricity bills.
There are also some solar panel funding opportunities for the public sector. Salix funding, for example provides interest free capital for energy efficient technologies. Salix is owned by the Government and funded by the Department of Business, Energy, and Industrial Strategy (BEIS), the Scottish government, the Welsh government, and the Department for Education.
Fortunately, once the initial installation costs are covered, there are very little additional costs.
The maintenance costs for solar panels are very low which is one of the advantages for businesses installing solar panels. The installation of solar panels is the most complicated part of the process. Once they are in place you need only have them professionally inspected every 4-6 years. To ensure maximum efficiency solar panels need a regular light cleaning to remove dust and debris. Costs can be kept low by businesses maintaining their own systems unless the solar panels are hard to get at in which case a professional cleaner can be hired.
There are some situations, where a business may need to obtain planning permissions before installing solar panels. The company completing the install may be happy to sort out the permissions on their behalf. Planning permission will definitely be required if a building or property site is designated as historical or part of a world heritage site.
In most cases, the benefits of going solar far outweigh the drawbacks. Making the switch to solar is a great way to save businesses money, improve their green credentials and futureproof them against increases in the cost of electricity from the grid. Solar energy is becoming a more and more popular option for the growing number of people who are becoming environmentally conscious as it's a sustainable choice that can be used to gain a competitive edge and increase their savings. It's an ideal energy option for those businesses that want to reduce their carbon footprint at the same time as making a brilliant investment.