Case Studies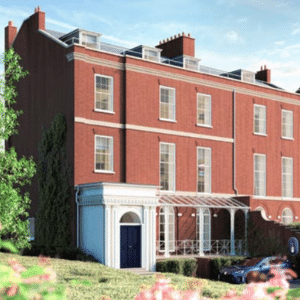 Case Study - St Margaret's Residences, Exeter
heat pump installation for Redevelopment Project of
St Margarets School in Exeter by Grenadier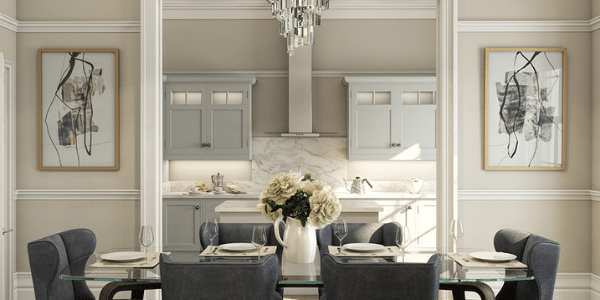 ---
ABOUT ST MARGARET'S

The properties at St Margaret's were originally part of a boarding school, established in 1902 by Miss Bessie Jago. The school was incredibly successful and over the following years it grew as nearby buildings were purchased and integrated. The school welcomed students well into the 21st century but now, over a 100 years later, the site has been redeveloped by Grenadier who specialise in a sustainable approach to property development. The redevelopment of St Margaret's aims to dispel the myth that older properties can't compete with the energy efficiency of new builds. St Margaret's Residences lead by example and set a new benchmark for period homes.
---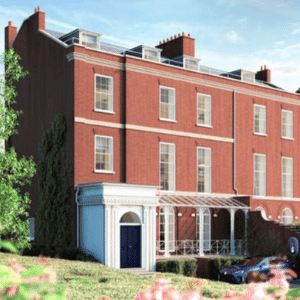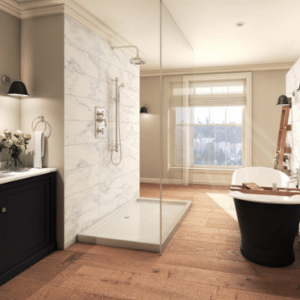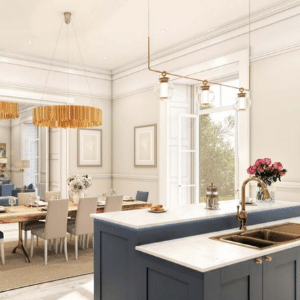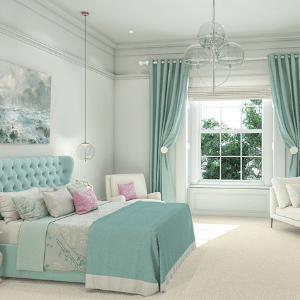 SUSTAINABLE FEATURES
Grenadier has incorporated modern technology and features into St Margarets whilst preserving the historial integretity of the buildings. Some of the restored period features including Georgian high ceilings, delicate coving, Edwardian stained-glass windows and ornate ironwork banisters. Some of the sustainable, eco-friendly features include locally sourced materials wherever possible, the seamless installation of solar thermal systems, electric vehicle charging stations and of course, heat pumps to create a higher efficiency heating solution.
---
OUR WORK ON THE PROJECT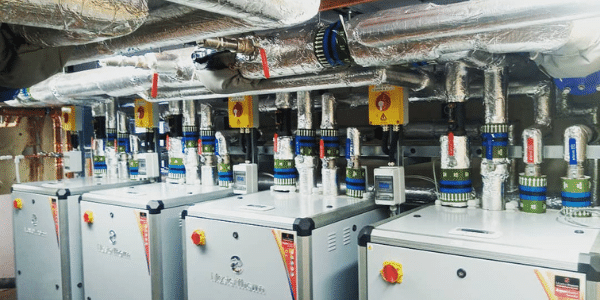 The installation of heat pumps on this site is a hybrid system, working in conjunction with gas. A cascade of four custom-optimised MasterTherm AquaMaster Inverters (AQ90i) were used. These heat pumps work to supply heating to each of the residences across the site.
If you're working on or planning a similar project to St Margaret's Residences, why not take a look at our dedicated page for property developers to find out more about how we can help.
Services for Property Developers
---