Heat Pumps in Wales
Thermal Earth is a renewable heating company based in Ammanford, South Wales.
We specialise in the design, commissioning, installation and maintenance of
air source and ground source heat pumps for homeowners and organisations throughout Wales.
About Thermal Earth's Services in Wales
Since 2006, we've overseen the installation of thousands of heat pump systems across the entire country of Wales.
From the coasts of Aberystwyth to the border of Monmouth; the major towns and cities of Pembroke, Carmarthen,
Swansea, Cardiff, Bridgend and Newport; and the scenic beauty of the Brecon Beacons, Thermal Earth's
renewable heating services stretch far and wide.
Our team has a wealth of knowledge and expertise in the renewables industry. We adopt an engineer-led approach
when managing the installation of a heat pump system. This allows us to get the details right and make sure
your system is running as efficiently as possible.
If you're based in Wales and you're interested in installing an air source or ground source heat pump at your property,
get in touch with us today!
Case Studies
We're proud to demonstrate the work we've carried out fitting air source and ground source heat pumps throughout Wales.
We've handpicked a collection of case studies to demonstrate the amazing work our team has carried out designing and
installing air source and ground source heat pumps in Welsh properties.
To see more case studies, click here to visit our dedicated Case Studies page.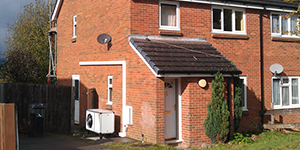 Wales & West Housing,
Powys

View Case Study

Llangadog,
Carmarthenshire

View Case Study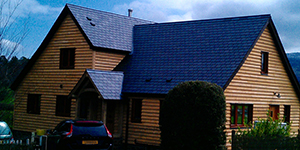 Rhayader,
Powys

View Case Study
More about Heat Pumps
In a nutshell, heat pumps absorb heat from one location and transfer it to another. An air source or ground source heat pump
takes thermal energy stored in the air, ground or water and upgrades it to a temperature that can be used in a central heating system.
For more information on heat pumps, visit our dedicated page.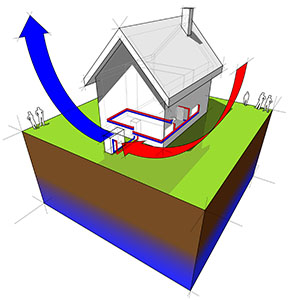 HEAT PUMPS
The future of heating today . . .