News
Fossil Fuels Banned from New Welsh Social Housing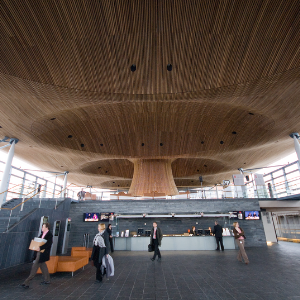 Wednesday 18th August, 2021
On Tuesday 17th August, the Welsh government published a new statement confirming that fossil fuel heating will be banned from installation in new build social houses in Wales from the 1st October this year.
The new rule comes as a response to the climate emergency and the ambitious goal to reach carbon net zero by 2050.
Tony Salini, Managing Director at Thermal Earth said, 'As a renewables company based in Wales, we're proud to see the Welsh goverment leading by example and implementing these policies which will help the country transition to clean, low-carbon energy.'
Wales has already shown a strong commitment to preventing environmental impact and is currently number three on the world leader board for recycling and continues to strive for a zero waste future as a new recycling strategy delivered in Pembrokeshire saw the county's recycling of waste increase to 73.9%.
The Welsh government has committed to building 20,000 new social homes over the next 5 years, providing a significant boost to the renewables industry and setting a new standard for domestic energy systems.
The ambition is that private developers will follow this new initiave named 'Welsh Development Quality Requirements 2021 - Creating Beautiful Homes and Spaces' as soon as 2025, which means that developers currently in the planning stage now, should already be considering renewable energy for the homes they build in the next few years to ensure they are future-proof.
As part of the quality requirements the Welsh government will also ensure that new social homes consider recycling, food waste storage, good design, generous space and gigabit ready technology - meaning fibre optic broadband or gigabit wireless technology is available. This last requirement is particularly relevant following the pandemic which saw much of the nation learning and working from home.
Clarissa Corbisiero, Director of Policy and External Affairs and Deputy Chieft Executive at Community Housing Cymru said: "These new standards for social homes put Wales at the forefront of measures to ensure housing can play its full role in tackling the climate emergency. They will mean lower energy bills for tenants, as well as increased space and access to high speed broadband. Ahead of this year's Senedd elections, we were clear in our manifesto that these were all key priorities for housing associations in Wales, and we welcome this step towards creating homes that are fit for the future. To support housing associations to deliver on these commitments, Welsh Government must ensure that recent record investment in social housing continues and is focused on the new technologies and materials required to build new good quality affordable homes at pace and scale."
At Thermal Earth we have delivered several social housing projects in recent years, primarily replacing inefficient night storage heaters with ground source heat pumps connected to shared ground loop systems. Bro Castell is one of these projects, for which 10 residential units were retrofitted with MasterThermAQ17i ground source heat pumps, significantly reducing tennants energy bills with one household reporting a drop in their energy bill from £140 to £37 a month.
Welsh Development Quality Requirements 2021