Wilo Circulating Pumps
Wilo High Efficiency HVAC circulators with fixed or variable speed for domestic or commercial applications.
Powerful, easy maintenance, reliable" are properties which you can naturally expect from Wilo pumps. If you value top-rate performance, our high-efficiency pumps with the approved EEI index are the ones for you.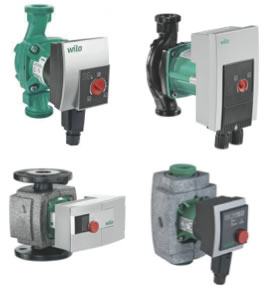 More Information
To view the range of Wilo Circulating Pumps available from Thermal Earth please click here:
Or for more information on Wilo Circulation Pumps and related products, please contact us using the link below: