Blog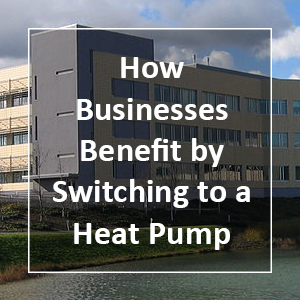 How Businesses Benefit from Switching to a Heat Pump
The discussion around climate change has been brought to national attention in recent weeks and months. Documentaries such as David Attenborough's "Climate Change – The Facts", Extinction Rebellion's week-long protest in the centre of London and a powerful speech delivered to politicians by the teenage climate activist Greta Thunberg have all coincided to display the harsh realities our current way of living is having on the planet.
One of the biggest causes for concern is heat. In the United Kingdom, 37% of the Greenhouse Gas emissions produced come from providing heating and hot water to buildings. There is a desperate need in the immediate future to change the way we source and generate the heat needed to warm British properties.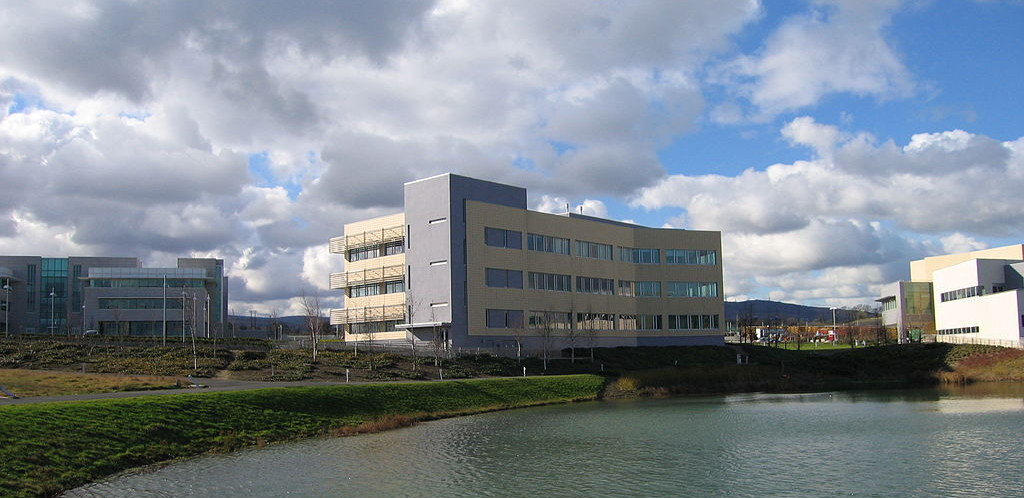 Retrofitting homes with environmentally friendly, renewable heating systems such as air source and ground source heat pumps will have an enormous impact on Britain's carbon footprint. But while there is a definite upwards trend in homeowners installing heat pumps, there remains a lot of work to be done around changing attitudes towards renewable heating and overcoming the installation costs before a mass shift to clean heating takes place.
A sector where heat pumps can be utilised and make an immediate impact, however, is in the commercial sector.
Commercial heating: a renewable revolution?
Figures published in 2016 suggest that 14% of Greenhouse Gas emissions produced in the UK can be attributed to industrial processes. This is before accounting for the number of commercial spaces around the country that are reliant on burning fossil fuels to provide heating and hot water in places of work.
Persuading organisations into change isn't always the easiest path, though. With change inevitably comes expenditure, and any decisions made around changing the way an organisation heats its premises will need to have a sound business case to support the venture.
The great news for organisations is that switching from the traditional boiler to a heat pump needn't be a difficult, stressful or costly endeavour. In fact, the benefits to be had fitting a commercial heat pump system are extremely advantageous. With a heat pump, commercial properties stand to save substantial amounts on energy bills whilst having a tremendous opportunity to boast the organisation's green credentials.
Here's a look into how UK enterprises could benefit by switching to a commercial heat pump:
1. Lower energy bills
For modern enterprises, getting the budget for heating right can cause a bit of a headache. There is a fine balancing act between keeping the costs of energy down whilst still getting enough heating to keep staff warm, comfortable and satisfied. With a heat pump, the budget for heating is completely maximised.
Heat pumps are powered by electricity, but they use that energy a lot more wisely and efficiently. Heat pumps are on average 300% more efficient than a gas boiler and require significantly less electrical input than the electric heaters that adorn so many office walls in the UK.
An air source or ground source heat pump system doesn't use fossil fuels to produce heat, relying instead on heat stored in the air or the ground to heat a building. Taking away a reliance on paying for fossil fuel heating immediately reduces an organisation's energy bills, allowing those much-needed resources to be better utilised used elsewhere.
2. Government incentives
In an effort to entice more enterprises into converting their property to a renewable heating system, government funding is offered in the form of the Renewable Heat Incentive.
With the Non-Domestic Renewable Heat Incentive, businesses receive quarterly payments over a 20-year period for the amount of heat generated by the heat pump system. The amount received through funding more than covers the installation costs, and is likely to see a business make a profit on their renewable heating system.
3. Reduce carbon footprint; boost eco credentials
Removing fossil fuel boilers from a commercial property dramatically reduces an organisation's carbon footprint. The heat energy produced by a commercial heat pump is entirely emissions-free and this sends out a message to customers that your brand is committed to the cause.
In an age where customers place importance in brand integrity as well as product, shouting about your green credentials could help attract and secure new business and strengthen the bond with existing stakeholders.
4. Low maintenance
Air source and ground source heat pumps produce reliable heating throughout the year. They draw heat from the natural environment, but they aren't affected by dropping temperatures during the winter. They are designed to work in temperatures far below 0oC providing all the heat needed for a commercial property.
Added to this, heat pumps require very little maintenance. With regular servicing, a heat pump system has a lifespan of between 20 and 25 years.
5. Versatility
Heat pumps are incredibly versatile in the sites they can adapt to. A well-designed system will meet the heat demand of properties of all sizes and functions.
Whether it's an agricultural business that has a high heating demands, a business with multiple buildings on site such as a holiday park, or a public building such as a school or hospital with an enormous heat demand, there is a heat pump system to suit.
With the rise in popularity in heat pumps, district heating networks and shared ground loop arrays are becoming a popular option with businesses such as housing associations where return on investment can be maximised through the Non-Domestic RHI.
The influence of industry
A heat pump can have a fantastic impact on how an organisation is run and the perception it gives out to the public. Added to that, the influence industry can have on the residential sector is enormous.
One of the biggest stumbling blocks to houses retrofitting heat pumps is that homeowners often look to the cheapest, most convenient option to heat their homes. Currently, that option is the fossil fuel-powered boiler, meaning that heat pumps often get overlooked. With UK industry experiencing all the benefits there are to be had with a heat pump installed and promoting those benefits to their customers, they too can help to inspire the shift toward renewables.
Industry will play a critical role in the UK achieving its decarbonisation targets of 2050. Now is the best time for organisations to start riding the wave of renewable heating.
At Thermal Earth we pride ourselves on being one of the UK's leaders in renewable heating technologies. Since our inception in 2006, we've overseen the design and installation of thousands of air source and ground source heat pumps across the United Kingdom. If a commercial heat pump is of interest for your business, get in touch with us on 01269 833100 or visit our website, today.