Blog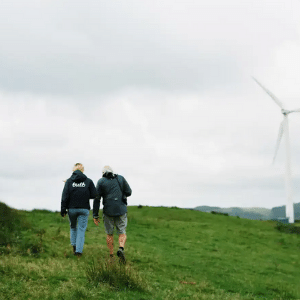 The New Bulb Smart Tariff
The UK's Biggest Green Energy Provider
Bulb Energy was founded in 2015 and has worked tirelessly ever since to provide green energy to households and businesses across the UK. Their energy is sourced from a spectrum of generators including large off-shore windfarms, to small working farms which are turning their waste into biogas or repurposing their land to build hydro plants or solar fields. One of their generators is Tyn Y Cornel Hydro in Snowdonia, run by Tegwyn Jones whose grandfather first began building hydro energy schemes in the 1920's and 30's. Find out more about their story in the video below...
Bulb is committed to deliver excellence in providing renewable energy by working closely with green energy generators, offering affordable contracts for customers and adhering to market price regulations.
The Bulb Smart Tariff
The Bulb Smart Tariff is currently in beta testing. It's a 2-rate tariff designed to reflect peak and off-peak pricing, so if you're able to shift your energy usage to off-peak times, then you'll benefit from the lower tariff and save money on your energy bills. By using half-hourly readings, Bulb can provide you with a detailed look at how you're using energy in your home, helping you to become more efficient with how you use it to become more environmentally friendly and reduce your costs.
Who could benefit from this tariff?
Electric car owners who can set their vehicle to charge overnight during off-peak times
Those with energy storage batteries like the Tesla PowerWall or Sunamp batteries who can charge the batteries when energy costs less and then use this stored energy during peak tariff times
If you have programmable devices in your home such as a dishwasher, tumble dryer or washing machine; you could set a timer on these to run when electricity is priced lower
How do you get set up on the Smart Tariff?
Getting set up on the Bulb Smart Tariff is very simple, all you need is to switch to Bulb energy and have a second generation smart meter (SMETS2) installed in your home. Once your smart meter is installed, you can apply for the tariff through the Bulb website.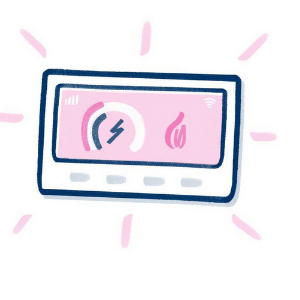 How to Save on Energy Bills
Let's be honest, nobody wants to spend money on energy, it's something that we have to factor in to a household and business budgets but it's not something that brings us great joy. However there is good news, saving energy is easy and a few small tweaks to your lifestyle can add up to make a significant saving on your utility bills, leaving you with more money to spend on things you care about.
The best place to start with reducing your energy consumption is to evaluate how you're using it right now, which is why we recommend installing a smart meter which can provide you with a detailed breakdown of how and when you're using energy. From this evaluation you may find that some of these practices will help reduce your consumption and bills:
Set a budget for your consumption, this could be weekly or monthly. We've become so acustomed to having energy in our homes, often we use it without thinking, setting a budget can help us to become more mindful. Pre-paying bills or using top-up cards can also help when setting a budget.
Switching off lights when you leave the room
Using less hot water
Switching off the heating when you're not at home
Using less hot water
Switching to devices that have a special save energy mode
Using less water to cook and boil food
Can I use the Bulb Smart tariff with a heat pump?
If you'd like to make your home or business more environmentally friendly, running a heat pump in conjunction with the Bulb Smart Tariff is an ideal way to achieve this. Here at Thermal Earth we work with Homely Energy to offer an advanced service for MasterTherm heat pumps. The Homely integration controls your heat pump, using electricity when it is cheapest and also taking into account the temperatures and heating schedules you set, weather forecasts and the Coefficient of Performance of the heat pump at different flow temperatures.